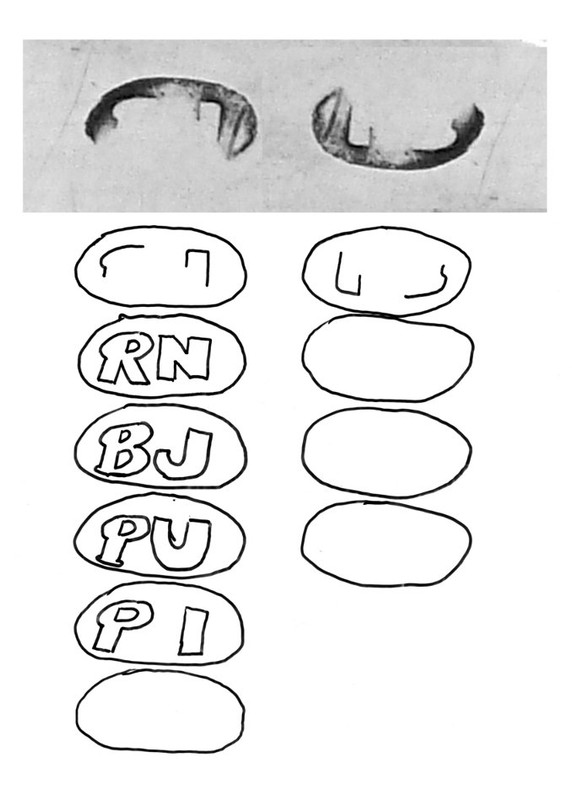 I'm looking for any information on the hallmark I found on a golden ring.
I assume it is a Makers Mark.
I tried to recreate it basing on the shape and the visible parts. Maybe it will help in some way.
The maker, basing on other marks, worked in Budapest/Pest during 1867-1872.
Any help will be most appreciated.
Regards~