Hi,
Just trying to find some information for a friend.
This tray looks like at first glance, Middle Eastern:

But the maker's mark has a European look to it: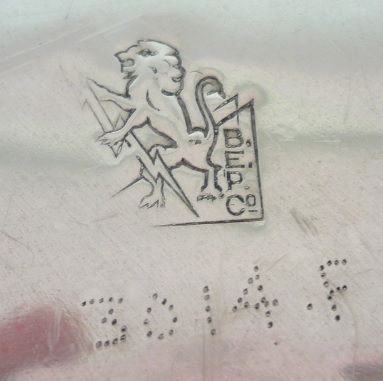 B.E.P. Co. with a Rampant lion holding a lightning strike. An Indian company perhaps?
The tray is 14½" (37cm) in length and appears to be made of a low standard silver.
Any thoughts appreciated.
Trev.