These are the two "makers" marks seen on a pair of buckles with the distinctive assay and duty marks of London for 6 July 1797 to 28 May 1798.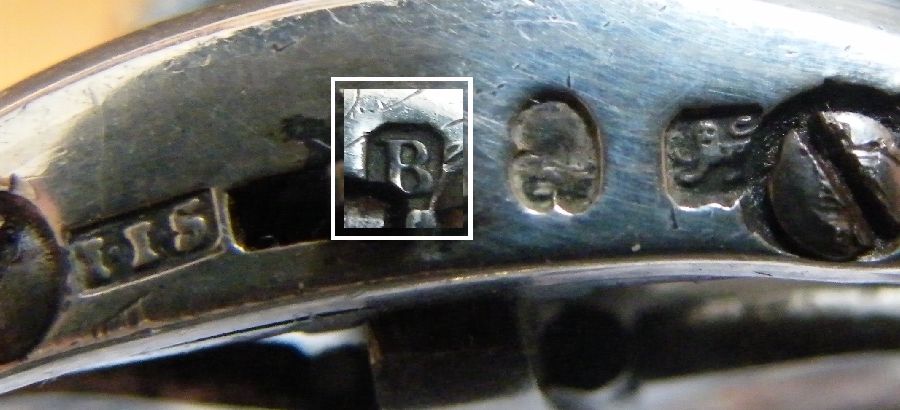 There is no trace of IIS which I can find in Grimwade.
The only clue is that what looks like a typical Eley Patent spring chape is actually a Maxwell's Patent. Only a real anorak can tell the difference !
I've only ever seen this patent chape marked MAXWELLS PATENT, and on buckles bearing the mark of the patentee, John Maxwell of Brook Street. This chape only has the R and L marks
Thanks to MCB we know Maxwell died in late 1796. In dire straights !
The only solution to the mark's identity appears to be old stock of Maxwell's sold after his death, finished and assayed perhaps by his successor at 10 Brook Street , and overstamped by a retailer. Although the marks shown above appear to be so similar as not to be an overstamp