HEllo
I have bought a couple of Swedish things, as I like Swedish silver very much.
Here are two "vases"
1° Hammered silver, 21 cm high, 16 cm diameter. Engraved as a price for a Swedish automobile club.
Signed GAB, catfoot, "S" for Sweden, St Erik for Stokholm D8 for 1930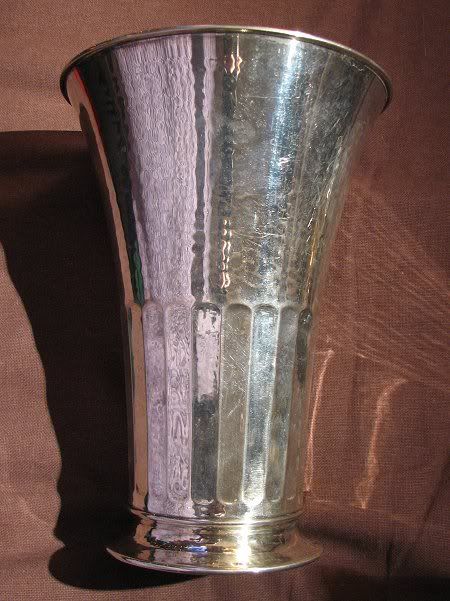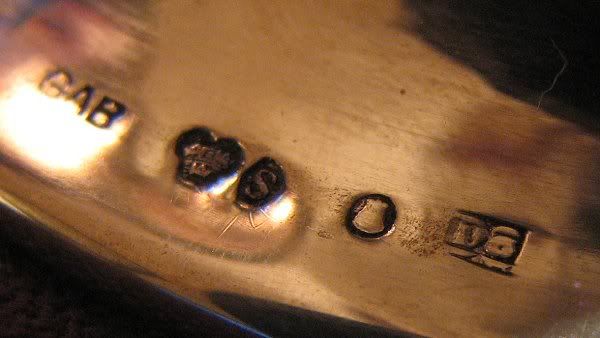 2° 14 cm high, 10 cm diameter ; nicely decorated ; engraved "David d. 12 April 1900"
Signed GAB, catfoot, St Erik for Stokholm V6 for 1899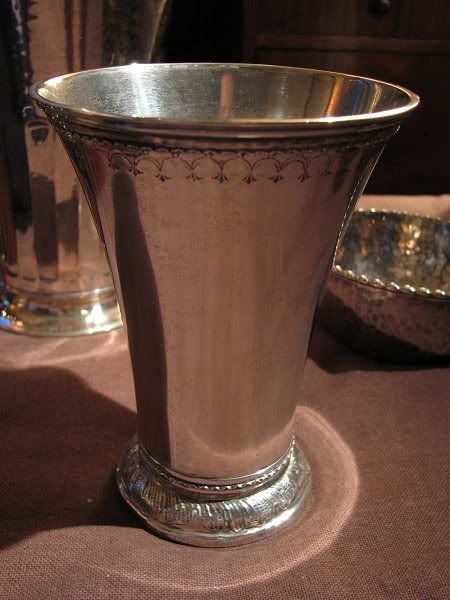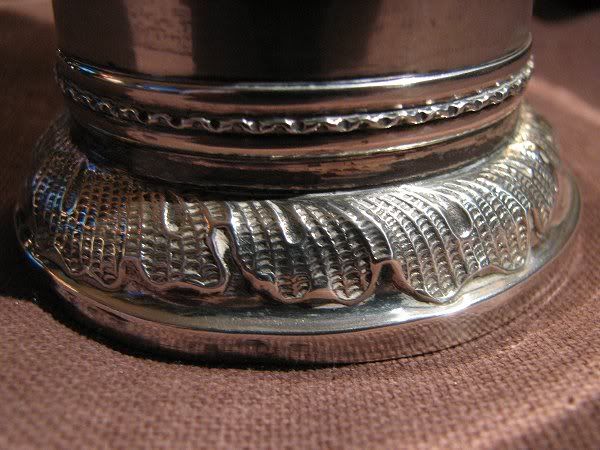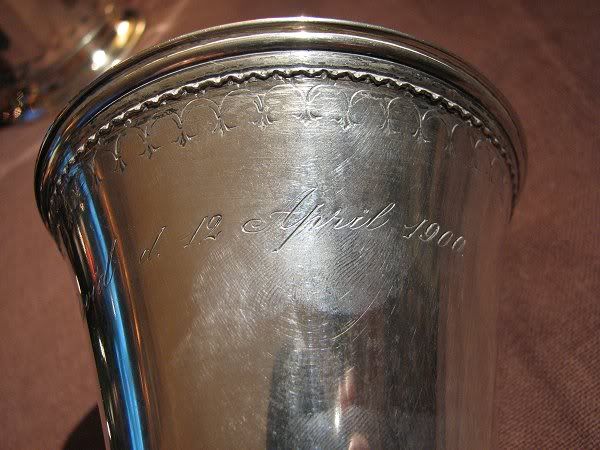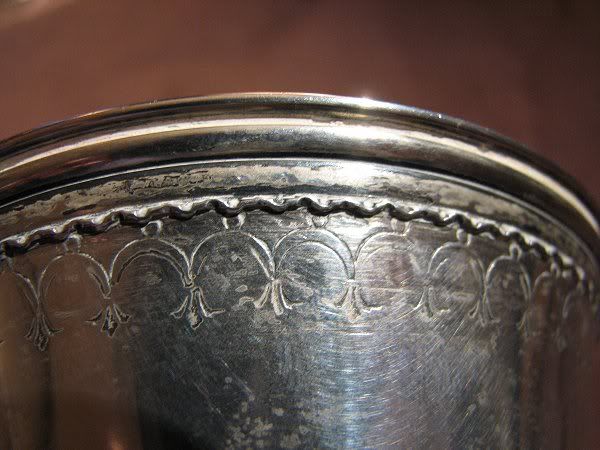 *******
Can someone please give me inforamtion about this GAB silversmith ?
He seems to have been very productive, as lots of Swedish silver is by this firm.
Thanks a lot in advance for your help.
François
[/img]