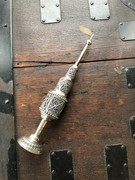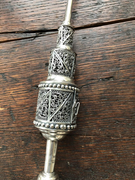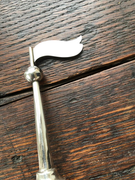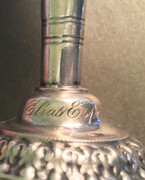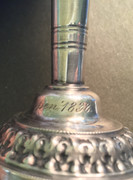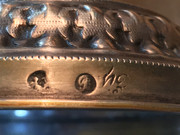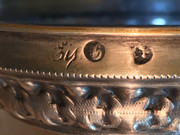 This is a Jewish ritual spice box (besamim) with marks that I believe are from 19th-century Berlin. Can anyone identify the maker's mark, a cursive Eis, struck upside down in relation to the town marks?
And can anyone identify the date letter, although it is somewhat rubbed?
The piece is engraved with the name of an early owner and date — Elias Espen 1838 — so I would expect it dates from around that year.
Thanks in advance.