Hi all,
I have this "drageoir" in perfect french style.
I have found some examples very very similar all perfectly french marked.
Mine has three marks, two are very worn and one (800) is pretty new.
My idea is that the 800 is a new mark made when the drageoir has been repaired (there are some indication of small restorations), but the other two have no french marks.
I took some pictures , that are not the best, but are the best of what I can do.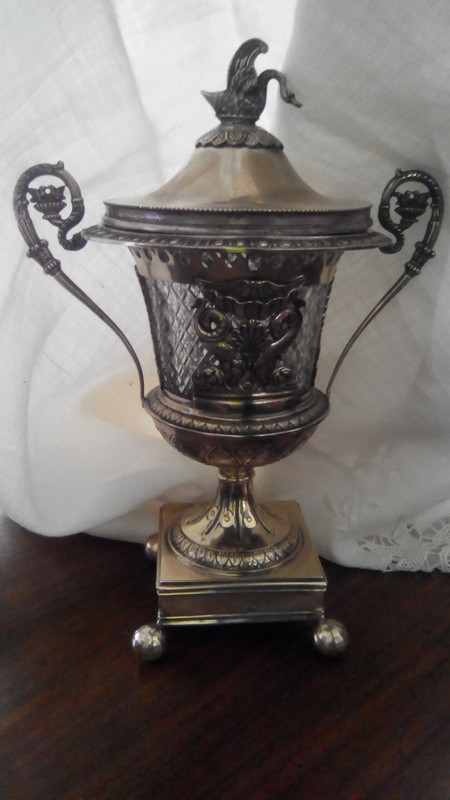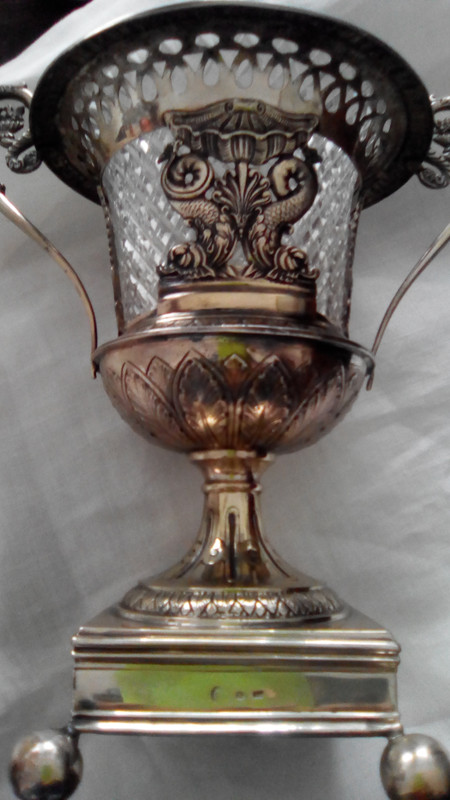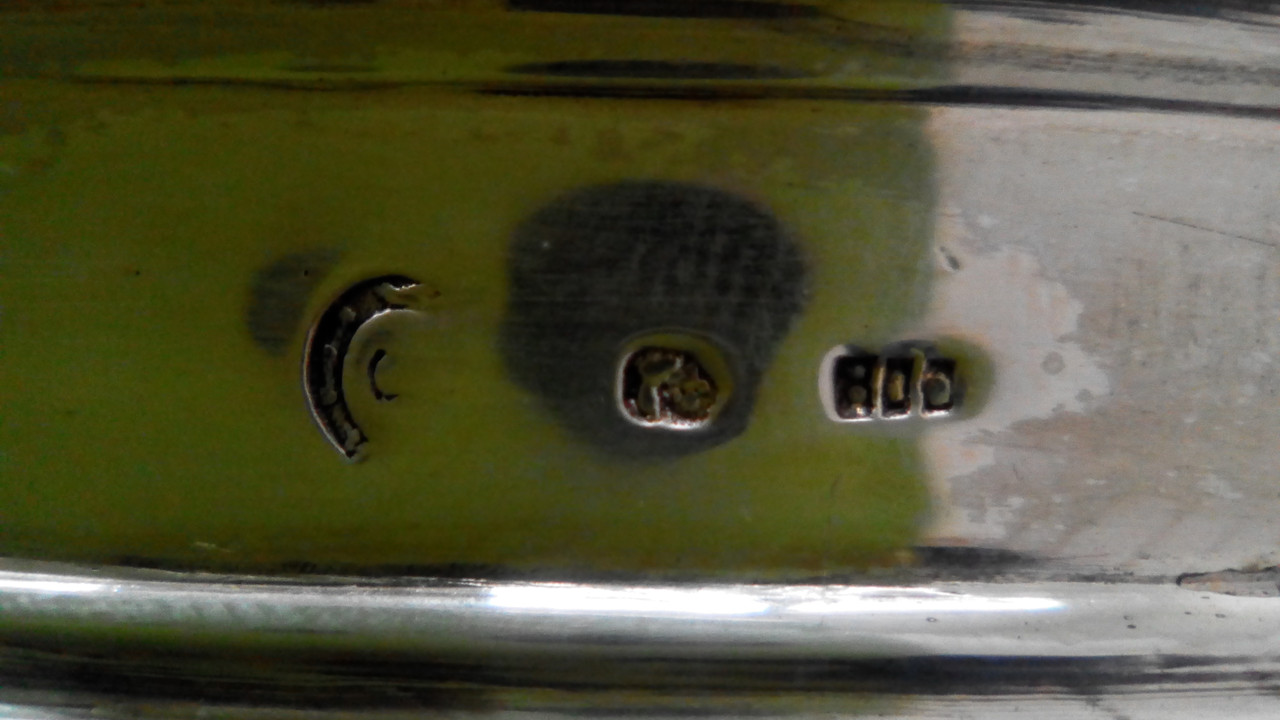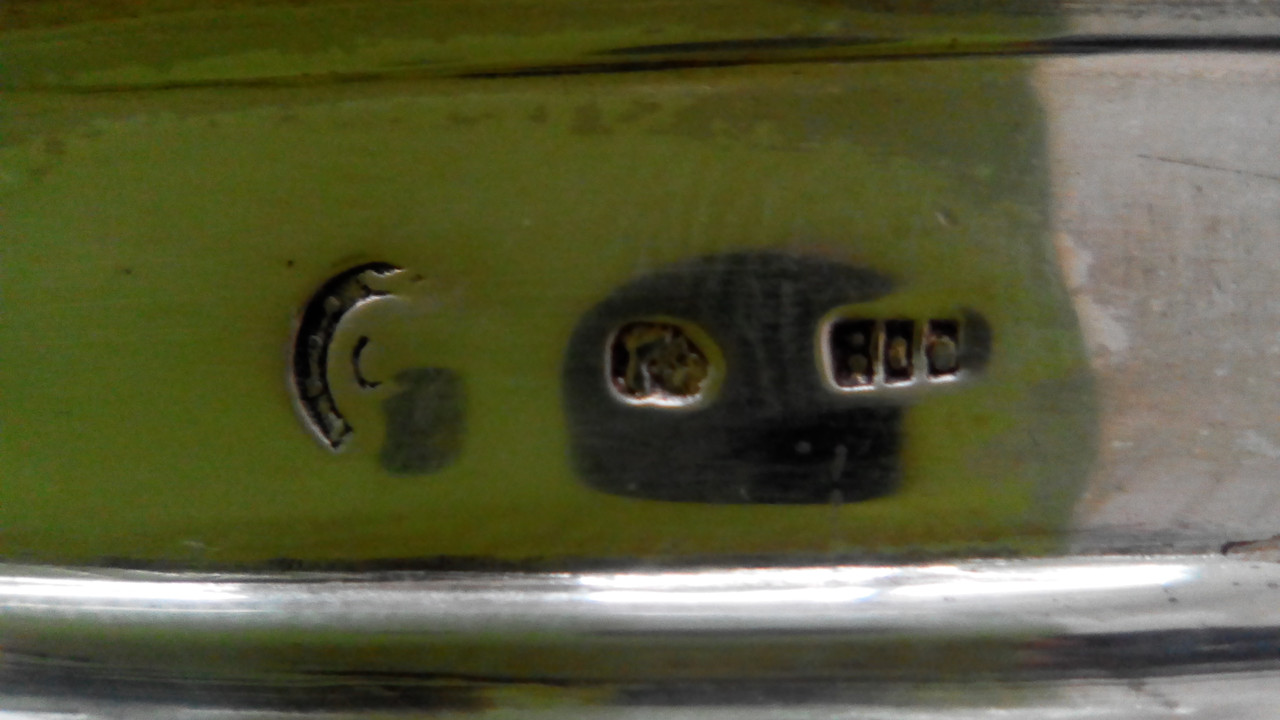 the firs mark seems an horseshoe with a letter inside, the second totally unreadable...
and this is one example found in the net