Hello everyone
I have often heard "If you don't know what you are buying, don't buy!" and so I did; now I ask for advice.
Yesterday I saw a beautiful tankard that looks ancient and northern European, but that has marks that I can't decipher.
It's not really cheap and, as the seller says, it was found together with another tankard that looks old, but in fact I saw that it has the Swedish dateletter of 1942 (Q8).
Below are some photos, which are not that great, but it is the best I could do with very little light.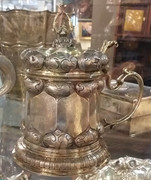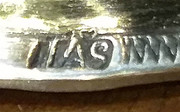 All information will be welcome
Thanks for attention
Amena