Hello All,
There is a nice Saleron,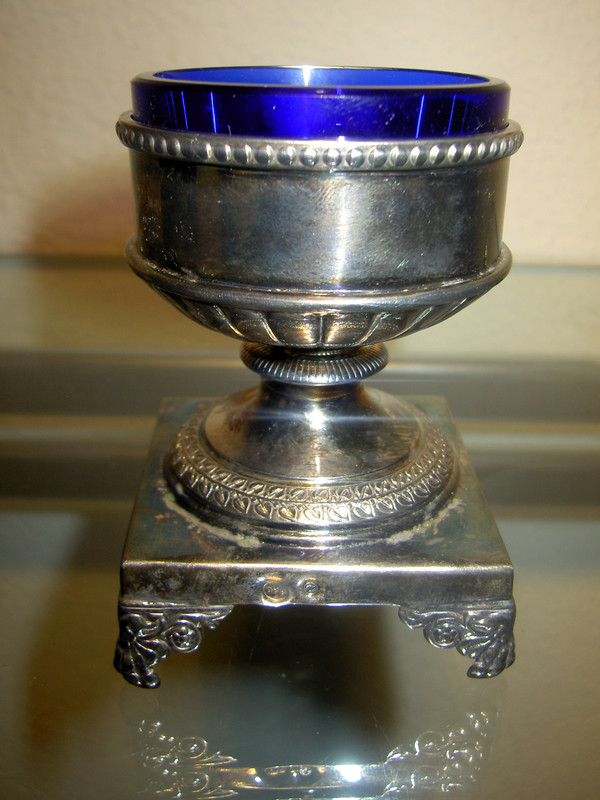 There are 4 stamps on the base.
On one side
1. a crowned cross
2. a dolphin brand
facing
3. maybe a Fleur-de-Lys
4. a master mark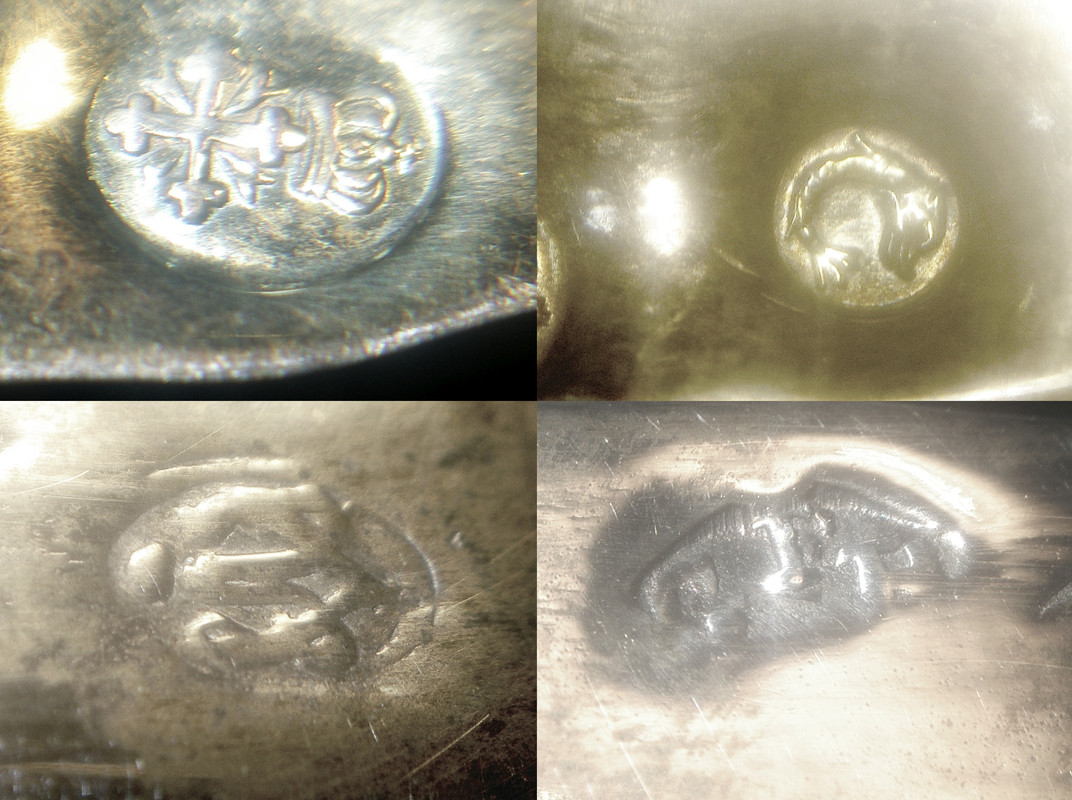 Because of the dolphin brand I think it might be Dutch silver, but I'm not sure, it could also be French.
It would be great if somebody could help me with the riddle.
Any help would be greatly appreciated. Thank you!
Gerox