Dear friends
I have seen this chalice that I really like, but before I think about it seriously, I would like to be sure that it is a genuine 18th century Oviedo chalice.
In the "Enciclopedia de la plata espanola y virreinal americana", under Oviedo I find a very similar, but not identical, mark. What to think? Is it an imitation or just a variant.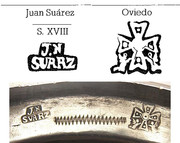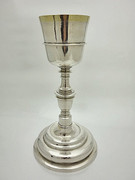 The chalice is described "in perfect condition", which is not very common in an object that is about 300 years old.
Can anyone give me his opinion?
Thanks in advance
Amena