Hello
I bought this very beautiful gilded silver and MOP knife.

The "endpiece" (??? "virole" in French) is also gilt, and there is a solid rose gold escution on the mop handle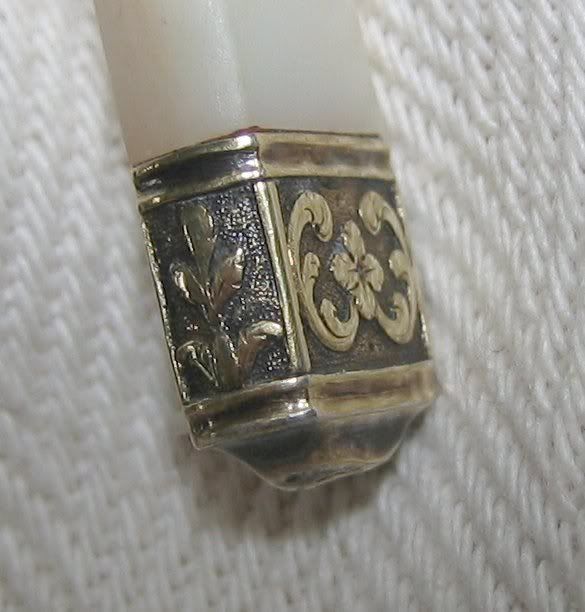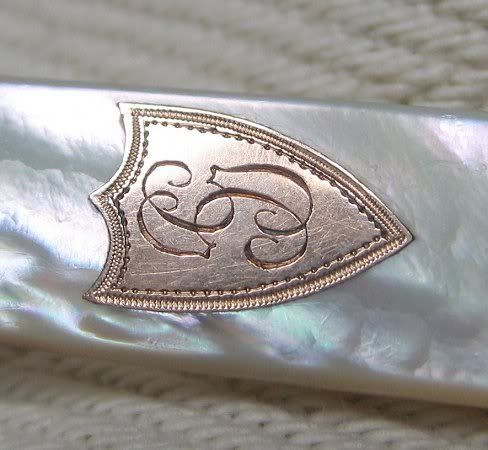 The hallmarks are incredibly well readable, wich suggests the knife was barely ever used ; it has the French rooster for .950 silver, Paris (19/6/1789 - 1/9/1809), the garanty mark and the maker

Can you please help me identify the maker, who's mark seems to be a chilipepper, ES and 2 dots?
Was he famous?
Thanks a lot in advance for your helps
Best regards
François
.