I have a set of French Queens pattern cutlery by Francois-Dominique Naudin who was a very fine Parisian silversmith. Tzar Alexander II owned Queens pattern cutlery by Naudin. Flatware from Naudin's shop would often accompany important services created by Napoleon's imperial silversmith Jean-Baptiste-Claude Odiot .
This crown I'm unable to identify as the centre piece is a diamond with a cross inside. The standard crown is of a Marquis but hopefully the centre piece identifies the owner. I'd love to know who once owned this cutlery, it is of superb quality.
If anyone can help it would be great.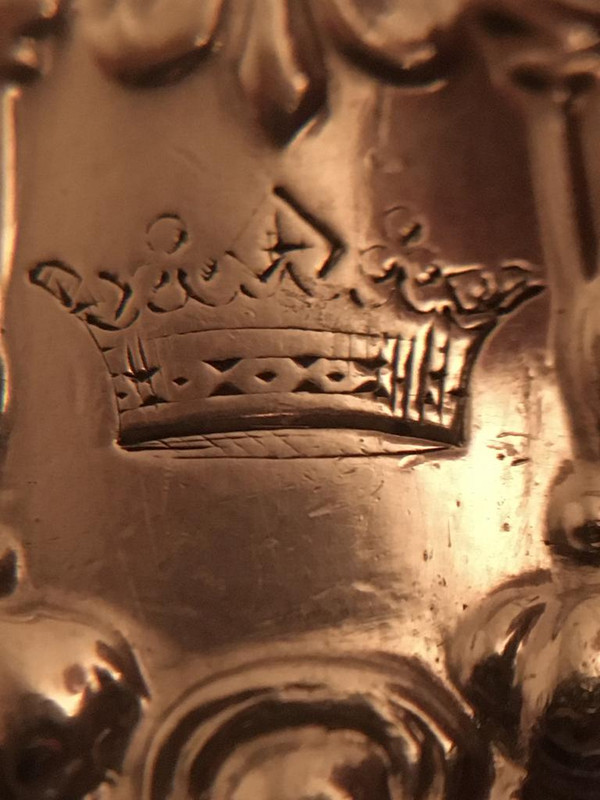 Thanks,
Matt.