Has anyone got any idea what you would call this crest and who it might belong to?
I have two silver tablespoons with this decoration on.
How would I describe it?
Monster bird sat on half a coffee bean/coconut husk/boat on the sea?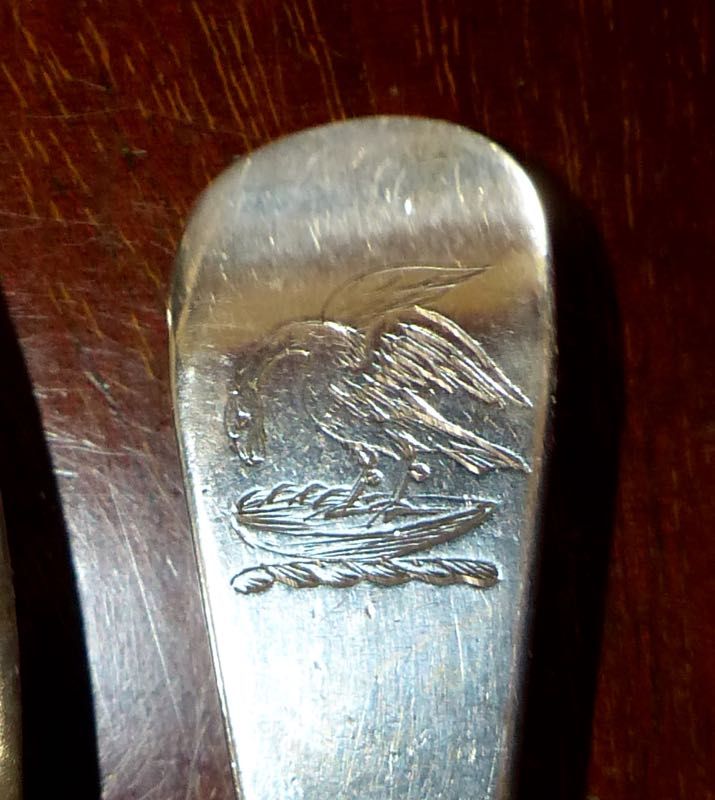 All help hugely appreciated.
Thank you, in advance.