F N or TN mark - on buckle c 1750
Posted: Thu Aug 20, 2009 12:04 pm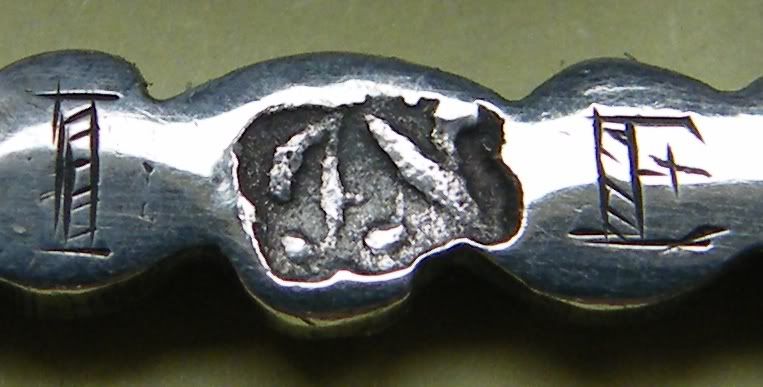 This looks like FN but could perhaps be TN or even IN.
.
On a small buckle with a London 1740 —1756 Lion Passant Guardant.
If actually TN , it could be a mark in the lost smallworker register of Thomas Nash whose first known registered marks are 1759. Although in the PR 1773 as a bucklemaker he does not seem to have left many buckles behind - this is the only TN seen.
Otherwise no suspects
.