Cannot find reference to this mark anywhere. The spoon is superbly made, one of the best I've seen for a while from this period. It's got a wide finial, finely ribbed. The drop is unusual and reminds me of Jersey/French spoons.
It's assayed Exeter 1739 and the maker is I.S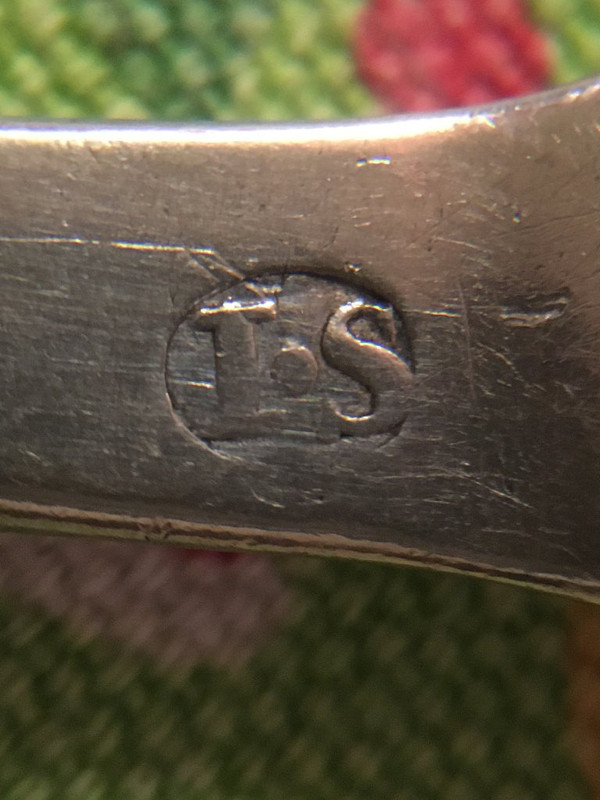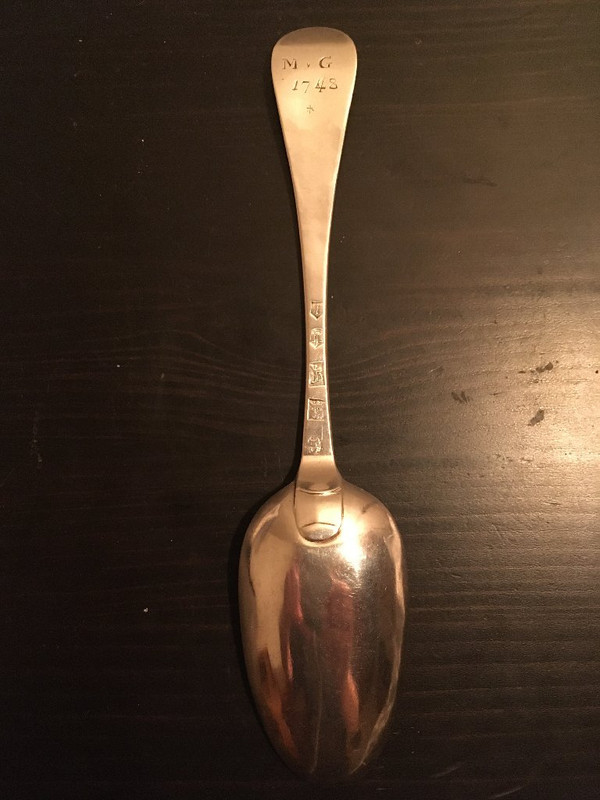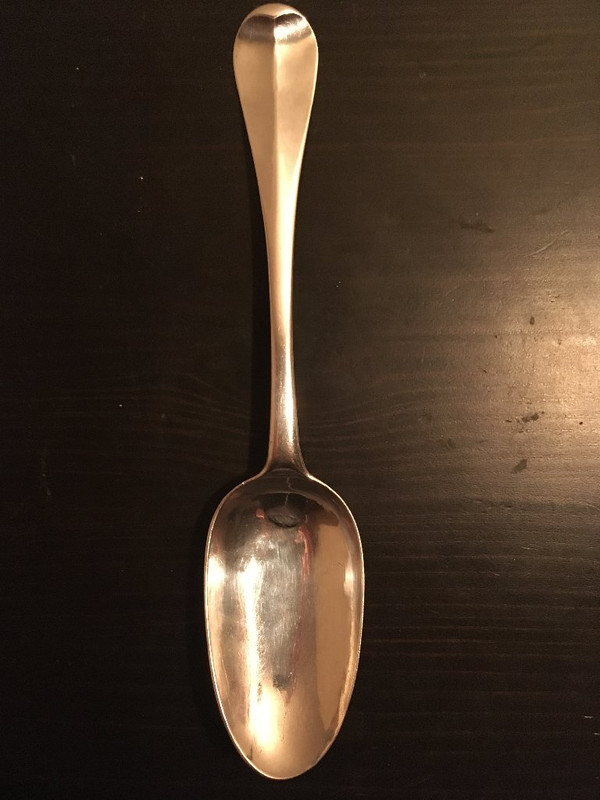 If anyone recognises the style maybe it's just another mark for John Suger of Plymouth or James Stevens of Launceston?
Matt.