Hello forum,
Attached are images of a birthday gift, a silver tobacco box/pebble which is approximately 7cm wide. Could one of you possibly identify a maker please? The lion with overlaid key export mark seems fairly clear next to it.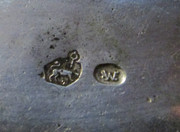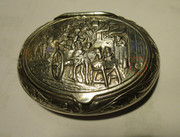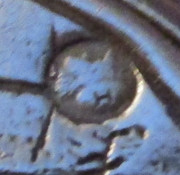 If you look at the second image of the whole box, I've circled in red what looks like a small mark embossed on the lid. That's the third image close-up. It certainly doesn't look like part of the design. I wondered if that's a date letter or separate makers mark.
Thank you in anticipation.
Ian T