(MODERATOR: I originally posted this in the German section but I have been told it's likely Dutch. Feel free to delete my other post.)
Dear experts on early European silver -- your opinions, please. I bought this unidentified silver spoon on a hunch that it was genuine 17th-century European (German? Dutch? Swiss?) rather than one of the common late 19th- or 20th-century fakes. Now that it's in hand, it seems right. The patina looks good and there's tip wear/thinning to the left side of the bowl … as happens with a spoon used often over many years by a right-handed person, but not with one that just sat in a collector's drawer. Years ago I bought what turned out to be a genuine 1630s Swiss apostle spoon (later sold) and the "feel" of this reminds me of that.
Or am I mistaken and this is a much later Hanau or similar spoon? I know that the Dutch fakers could be fiendishly clever.
I haven't been able to ID the hallmarks ... see the pics for details and some possibilities. Suggestions as to its authenticity and origins are very welcome!
(And pardon my not-great photos. My desktop studio isn't set up right now.)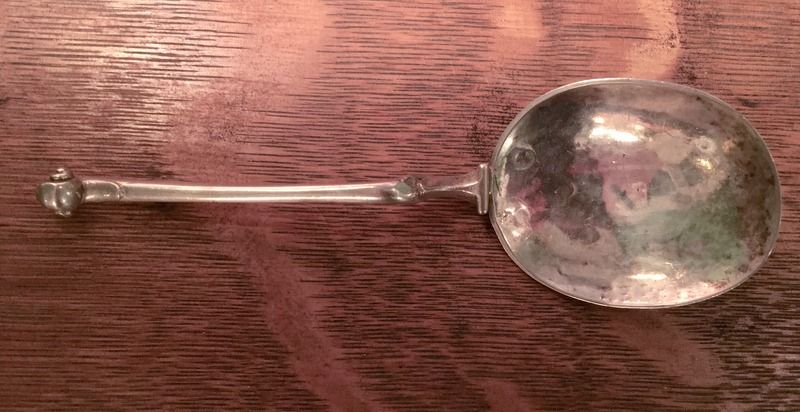 You can see the tip wear/thinning on the left side of the bowl. Dimensions are 6" long and 1.2 ounces.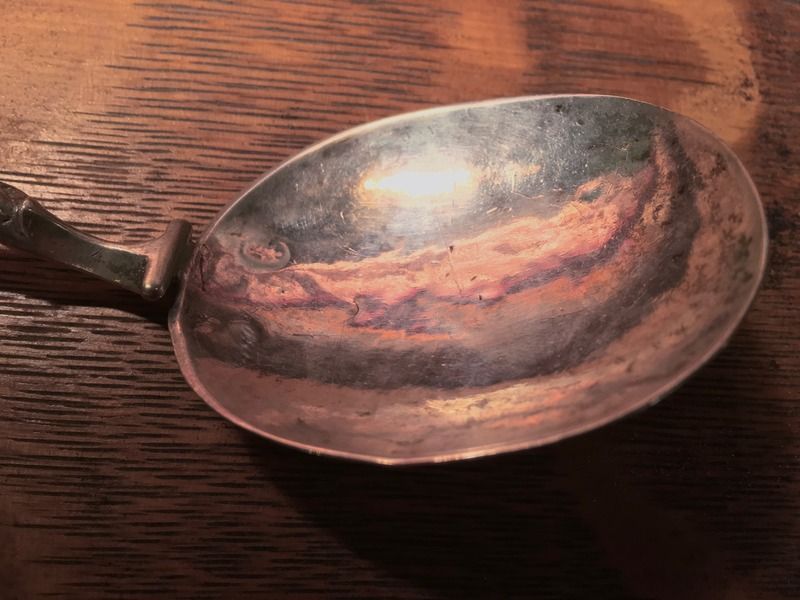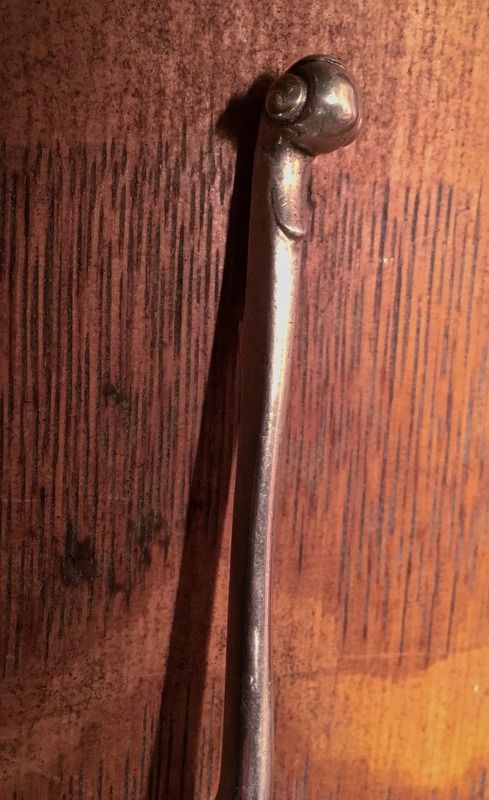 It came with the red numbers on it in magic marker (not permanent). I didn't polish yet, so as not to lose contrast on the marks.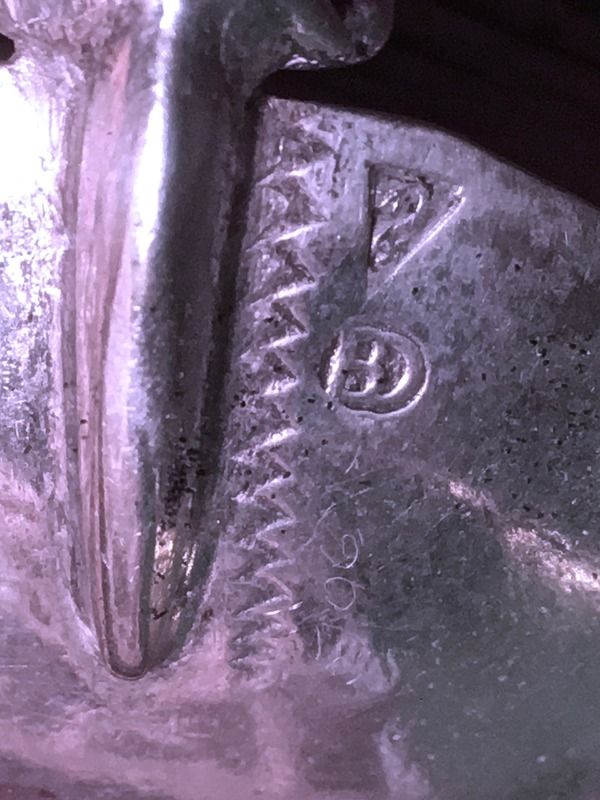 First two marks: dolphin (?) in a triangular incuse mark (later Dutch mark?); maker's mark conjoined BD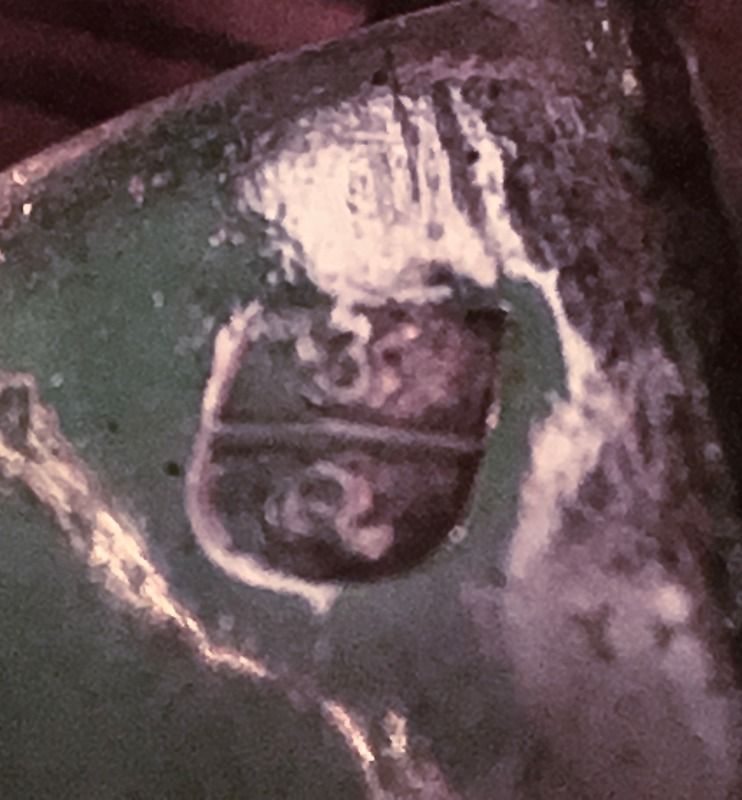 Third mark: 3 over Q in an incuse shield