Hi there I'm new here....I found out that some forks I have are Dutch and would like to know roughly when they were made please.....
They are 12.5cm long and are marked with abbreviated Dutch marks for Sterling and export marks together with the mark for Van Kempen...I think...any clue as to date would be most appreciated.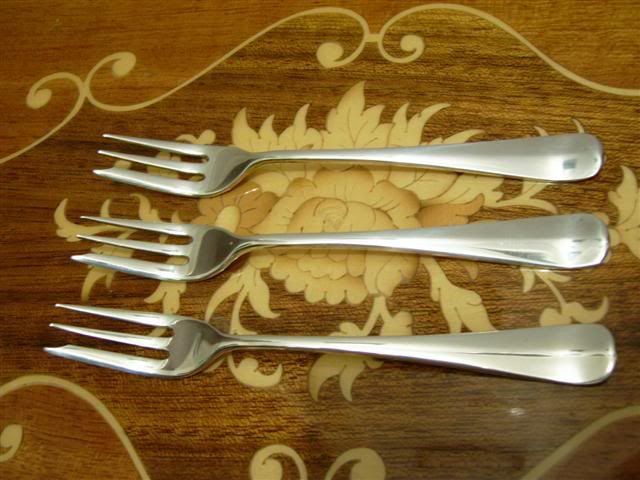 I really hope I haven't fallen foul of the guidelines!!! It's very late/early here in Scotland and I'm very tired!!
.