I have a platinum wedding ring clearly hallmarked as Platinum Birmingham 1975
However there is no standard mark.
Does the Orb tell me it is 950 or 999 standard?
Or is the (rather large)
64P
stamp indicative of the standard?
If it's not, what is it?
I'm a bit confused with it and would appreciate some help please.
Any thoughts about the
SH
sponsor?
[url][url=https://postimages.org/]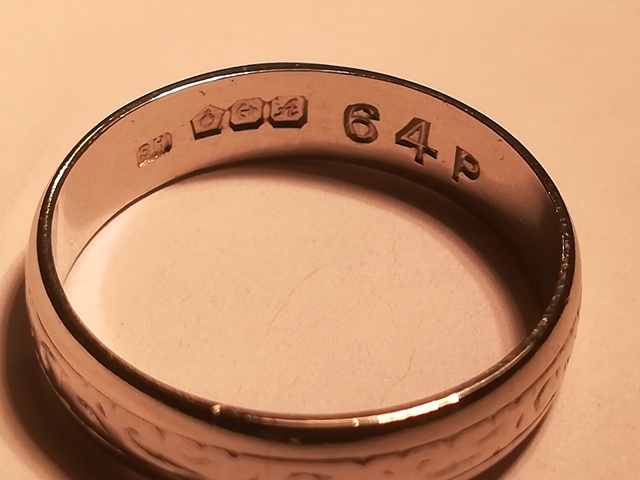 [/url][/url]
[url][url=https://postimages.org/]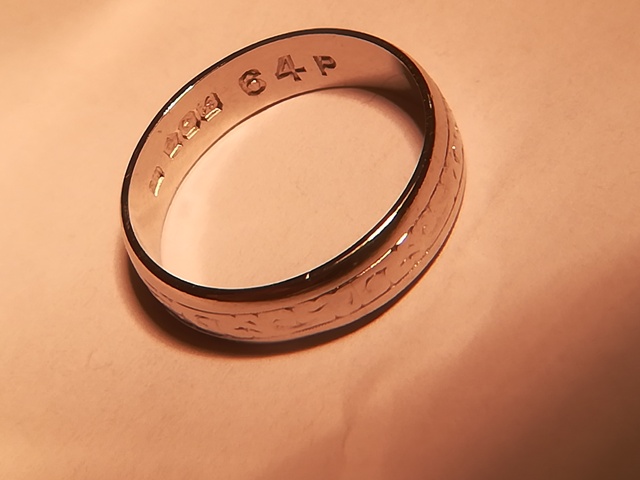 [/url][/url]