I have this beautiful tea caddy.
It is about 15 centimeters high and decorated on all sides with some Asian elements.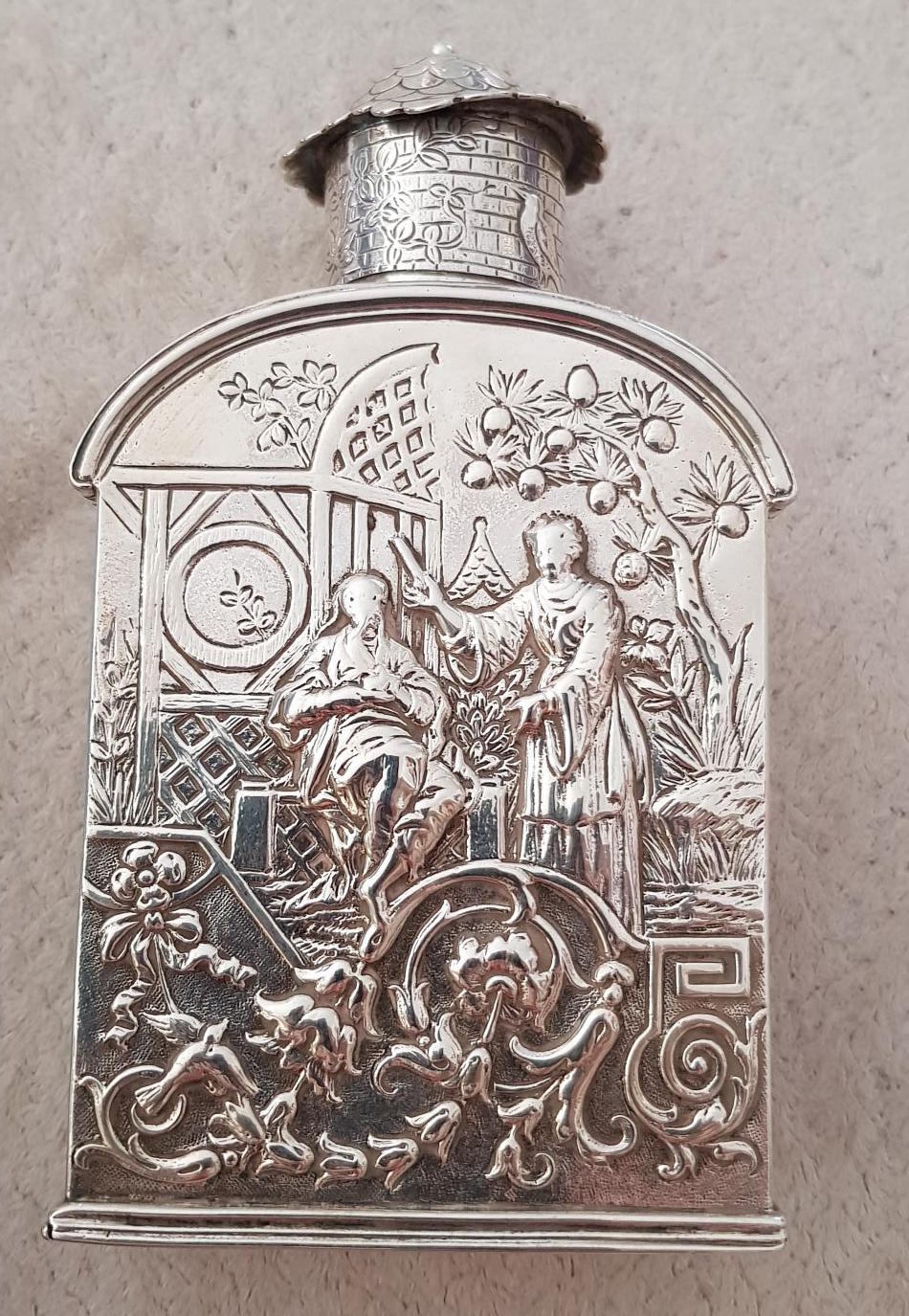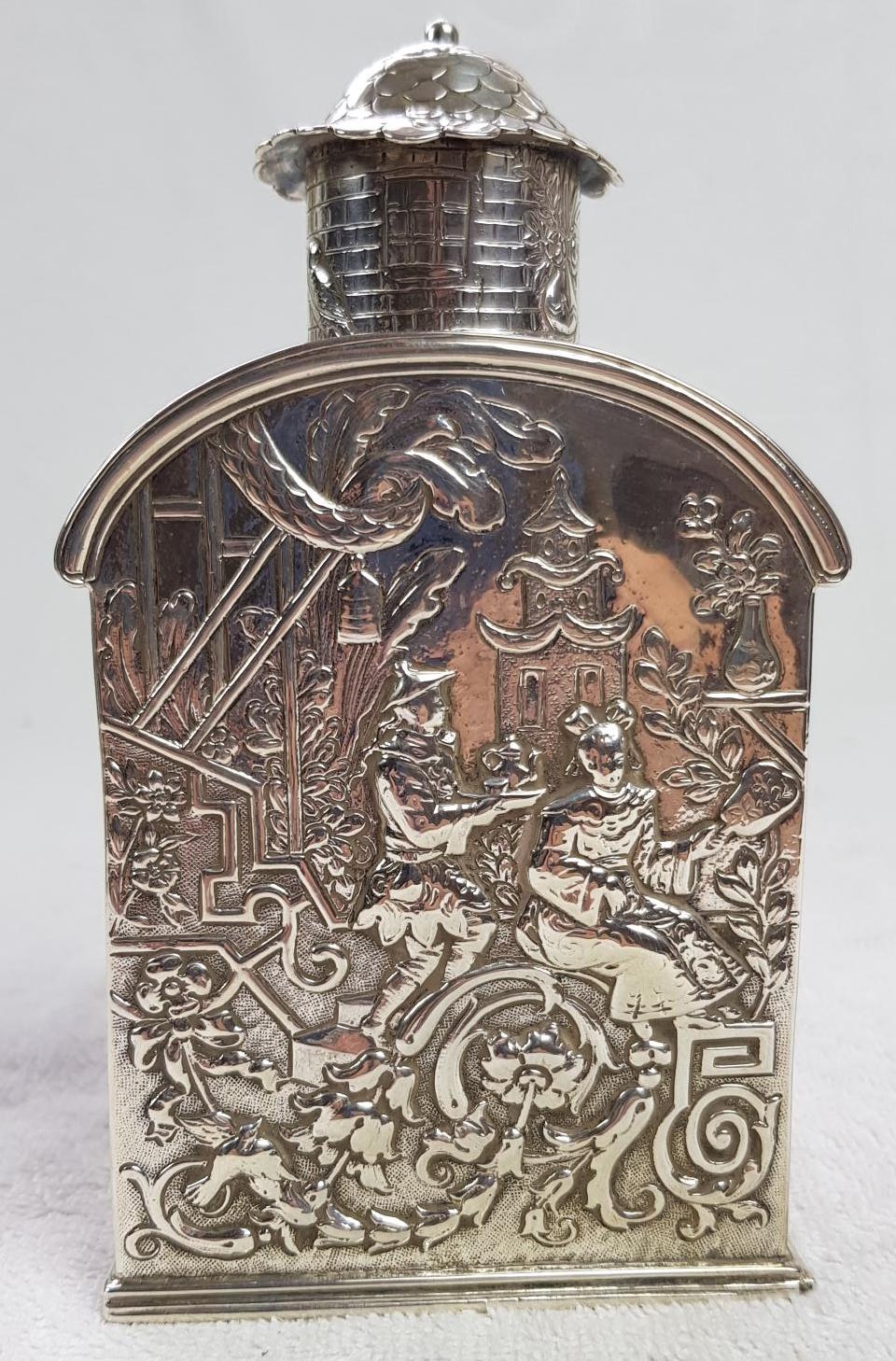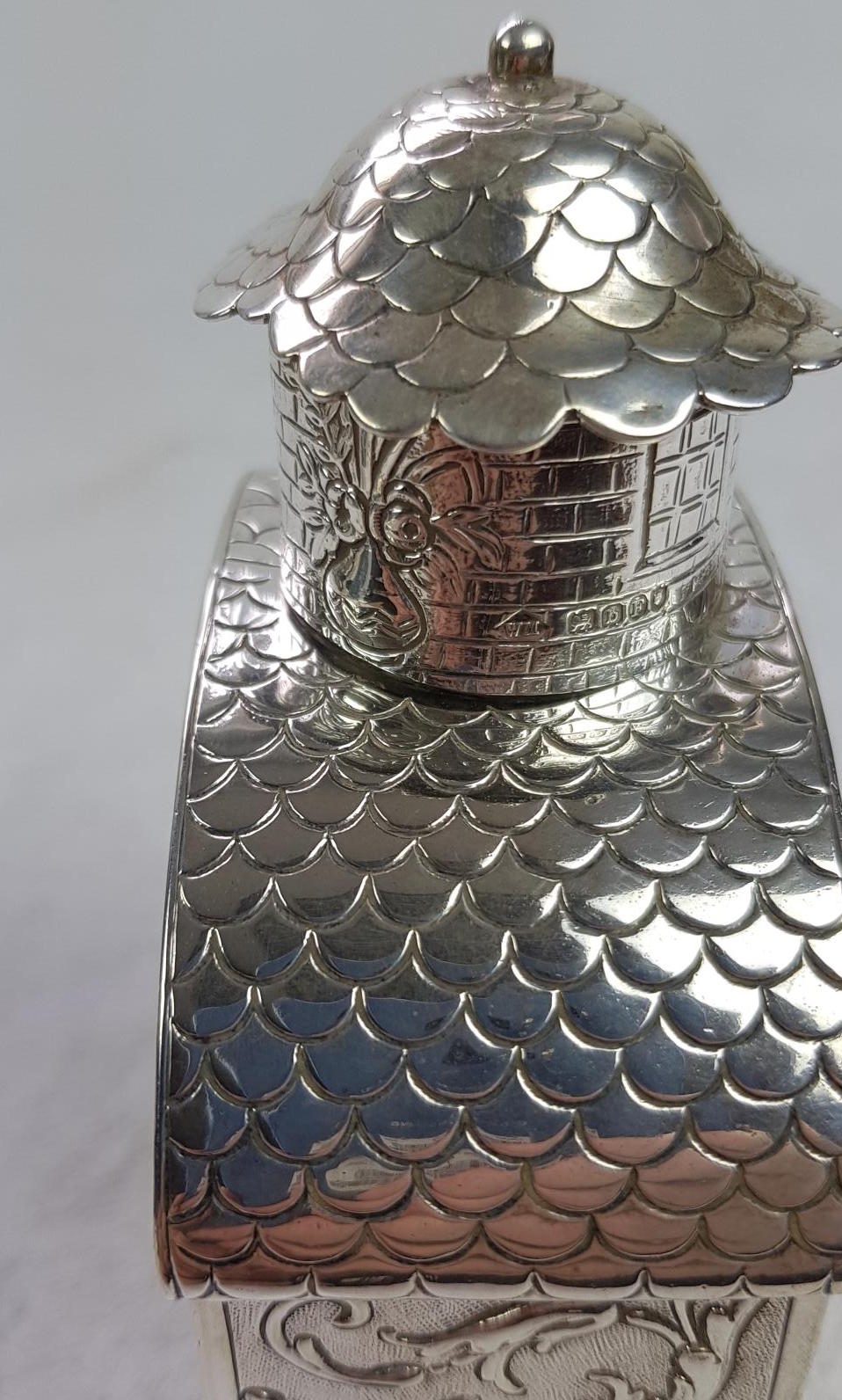 The Tea caddy was imported by William Moering from London in 1897 and it is 925 silver.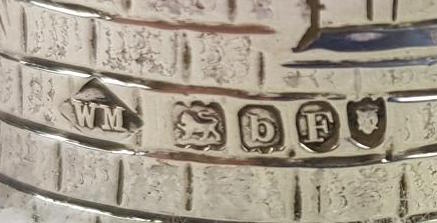 But I can't figure out what the original country is.
At the bottom are 2 other marks.
Something that looks like a rooster.
And a letter A or letter V.
Could these be marks from Hanau, Germany perhaps?