A friend of mine asked me for an opinion on an icon that belonged to her late father.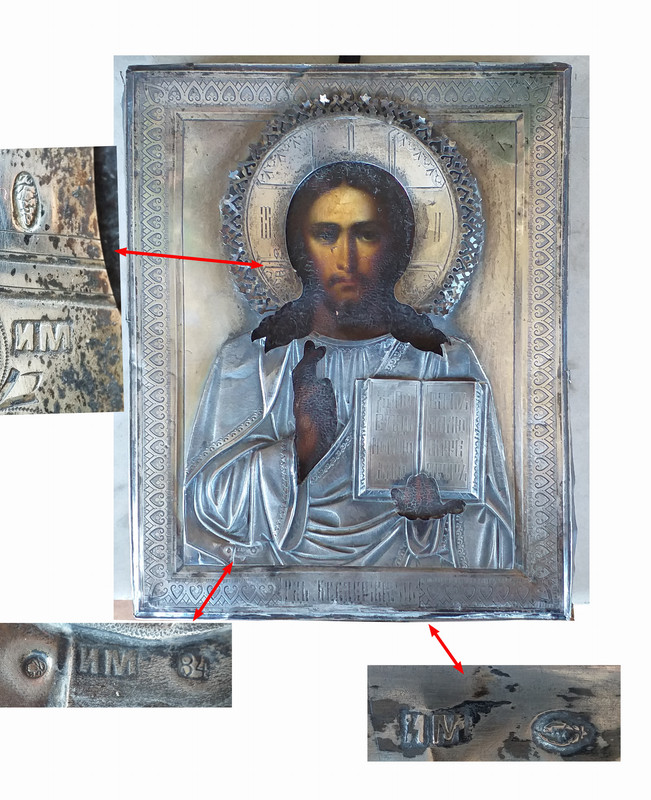 There are many things that leave me perplexed: the riza is very thin and does not seem to be worked by hand. There are also two different oval punches whose meaning I don't know, but I don't have enough knowledge of the subject to make a judgment.
Can any of you give me your opinion?
Thanks in advance
Amena