Hi,
please, can you help identifying the marks on my niello tea-strainer?
Any help will be appriciated.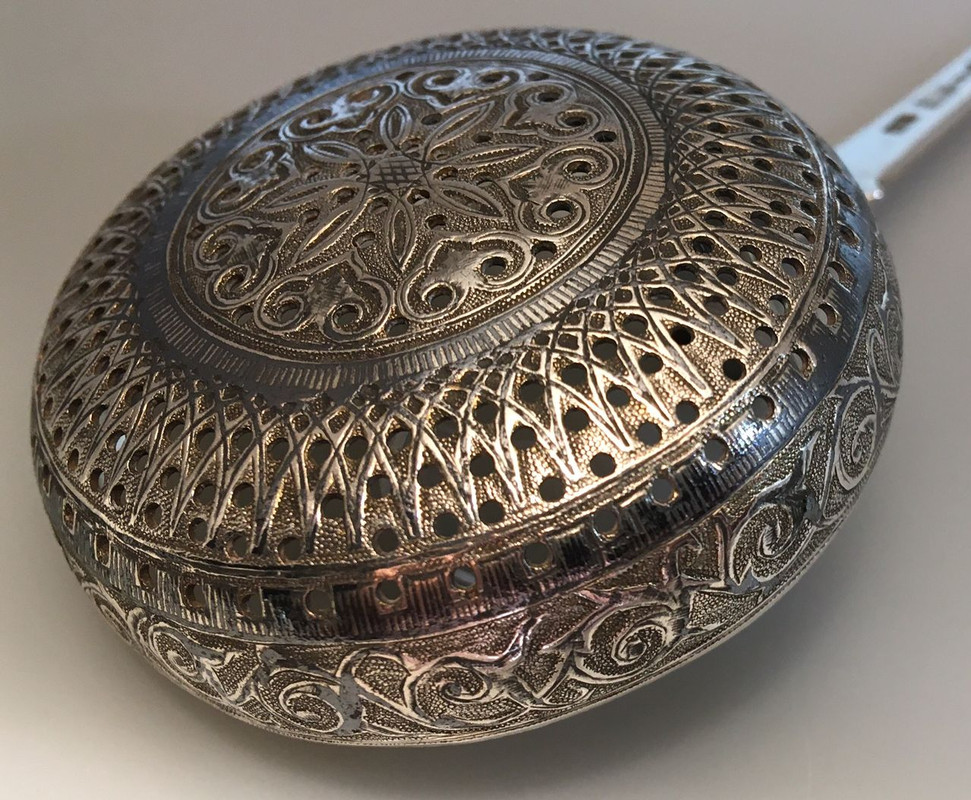 Moskov
Orlof, Dimitri Ivanovich - PL 2422 ?
Savinsky, Viktor - PL 2112
In the book "Russian Gold and Silverwork 17th-19th Century, Alexander von Solodkoff" have I seen a photo of a nielloed tea and coffee service, consisting of tea-pot, coffee-pot, sugar-bowl, milk-jug, sugar tongs and tray, decorated with townscapes of Moscow in oval medallions, surrounded by a scroll pattern - Khlebnikov 1875.
Unfortunately, this service is not complete. The tea-strainer is missing!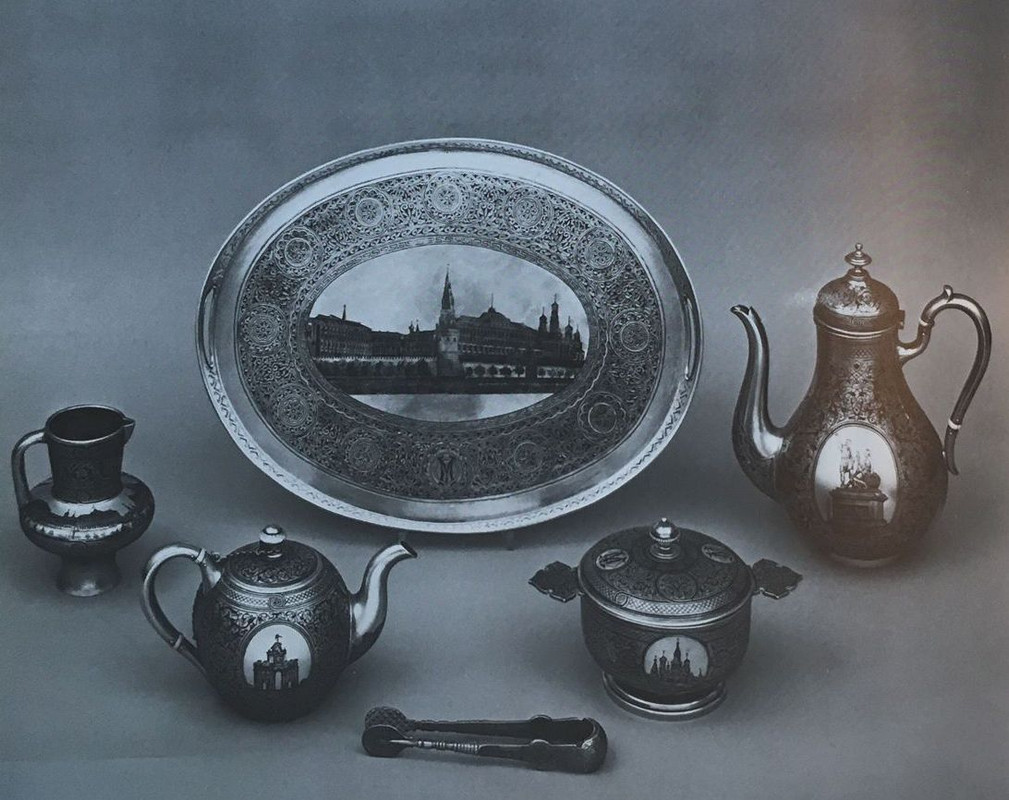 ABRAKADABRA !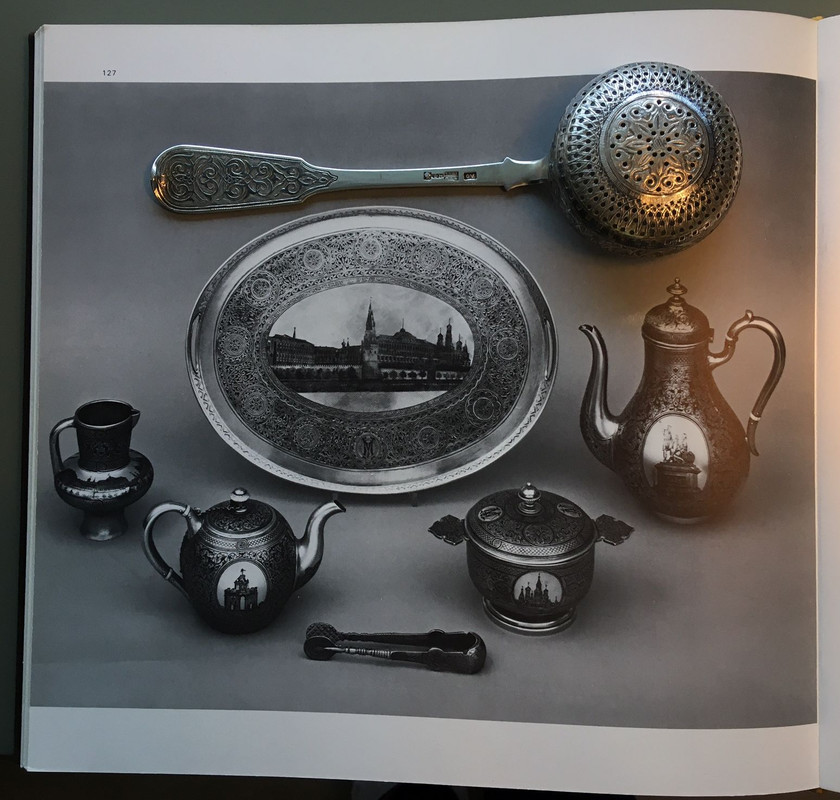 Regards
Silverstone