A single drop just looks like a single extension whereas a double looks like two. A strap drop is just a long single, they are sometimes called extended drops. Some people count the shells on fancy backs as drops, and there are other disagreements; such as whether or not the die stamps on King's and it's variations should be considered drops.
Here is a picture of a double and a strap drop; the double doesn't have to be pinched in the middle of the second layer. These are both from 1740's table spoons.
I'll try and post more drops soon.
Miles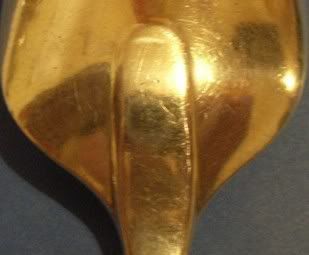 .