You folks have been such a great resource for me, I have one more request for help.
These are the hallmarks and looking for help identifying them. I believe that B & Co into an oval is Broadway and Co.
Assuming the S means Silver, but what about the B and the 3 over 3 arrows and the quiver in the background?
Appreciate any help.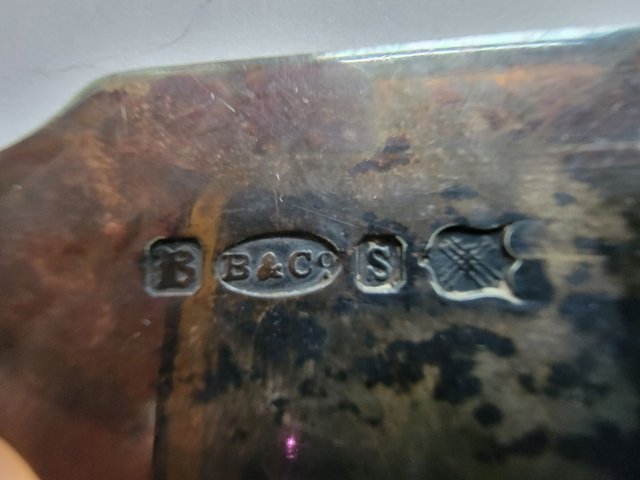 (Admin photo edit - always embed your images)