I have this bowl/vessel/chalice with an hallmark identification i'm having a lot of dificulties understanding where or who it is from.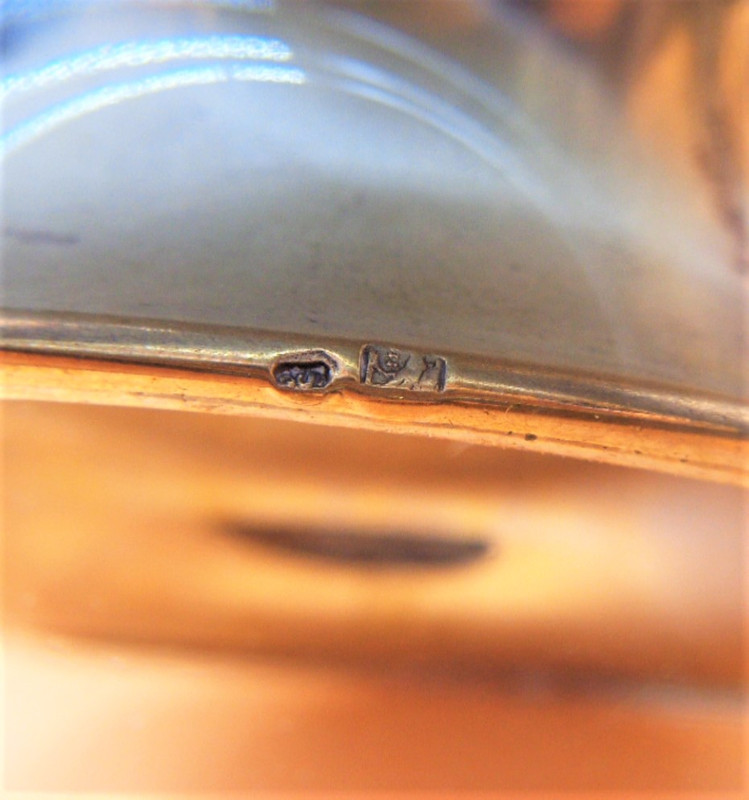 Is the picture clear enough? i had a lot of trouble taking this picture has it is in a awkward spot on the bowl. Does the hallmark show where it is from, who made it and when?
Thank you so much in advance for you help! I can submit a picture of the whole object if necessary.