Hello Everyone. Duane is my name from Australia. I started collecting silver pieces, Mainly french, only in the last few months. I have found the Website and forum unbelievably useful when it comes to finding out information on marks from all over the world which makes decisions in buying so much easier.
I came across this David Andersen item and can see it is obviously 830 but I was wondering about the rest of the marks on it as well. The piece also has a Carl Keijser & co stamp on it "Vesteras" which I have found is reinvested. Can anyone shed some light on the marks and maybe the reasoning for the Carl Keijser stamp as well please.
Is it going to be definitely 830 silver or potentially only silverplate?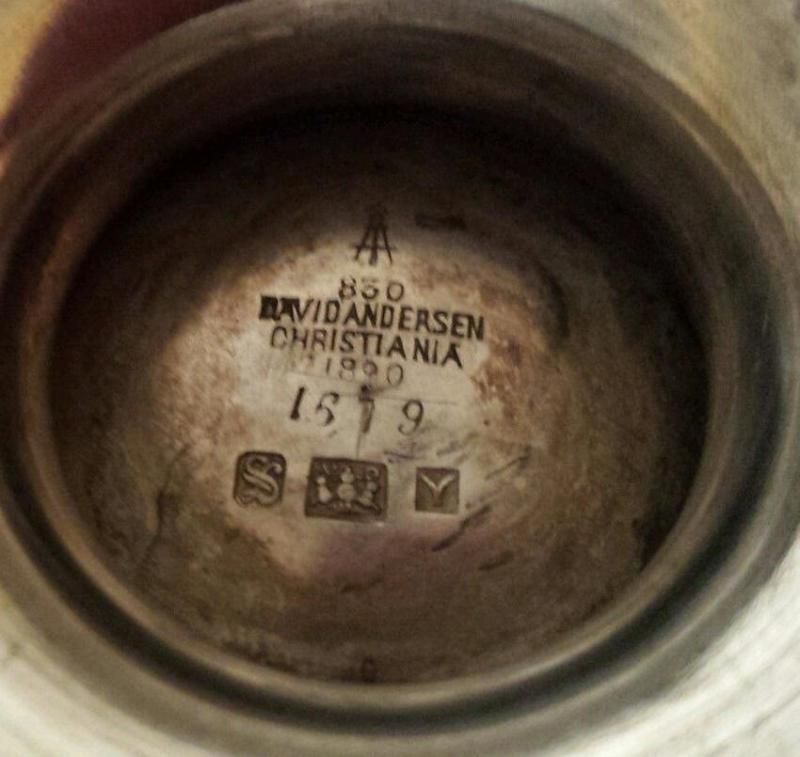 Hopefully I have followed the forum rules correctly.