Hello,
I have an old simple spoon which is rather light (40 gr for 22 cm) and I do not find a right match between the hallmarks and my documentation. There is no maker's mark, only a 12 for silver purity and some animal in a circle (either a winged lion or a dragon) as a town mark. There is also a long zigzag assay stripe which is common for old central and north european old silver.
Here is the spoon: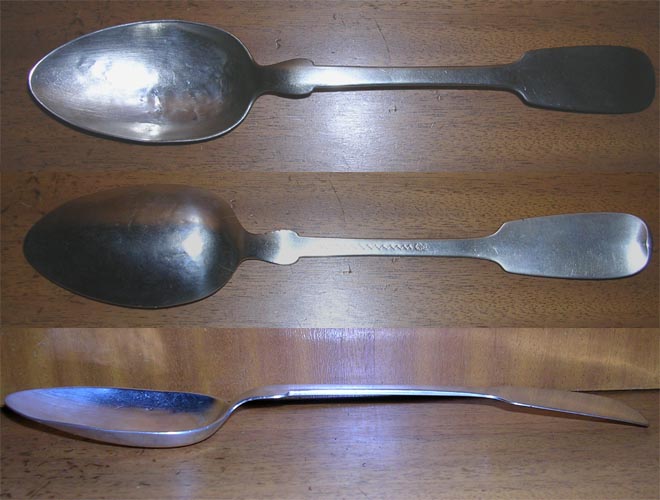 And here are the marks:
My best guess if for Greiffenberg 1794, but I am not satisfied with the outline of the mark which is perfectly circular on the spoon and which looks like an ellips on my book (Wyler's).
I do not know if I am in the right direction or not and if it could be from other places (Luneburg ? Austria ?) nor I can guess the date - it looks rather old for me (before 1850).
Has somebody an idea in order to identify origin and date ?
Thank you in advance for your help.
Dinio