Please can anyone help identify these marks?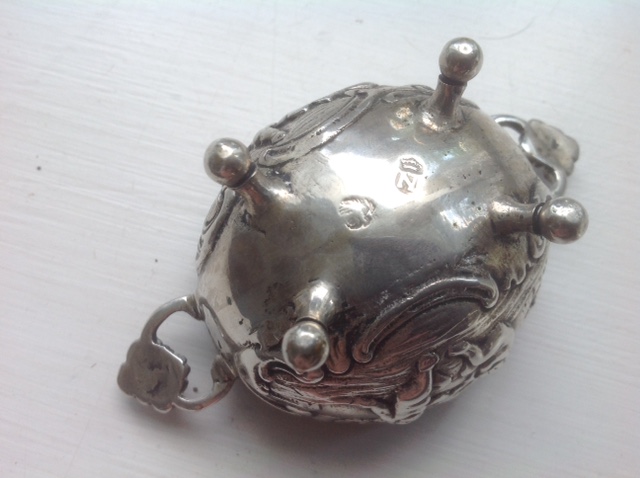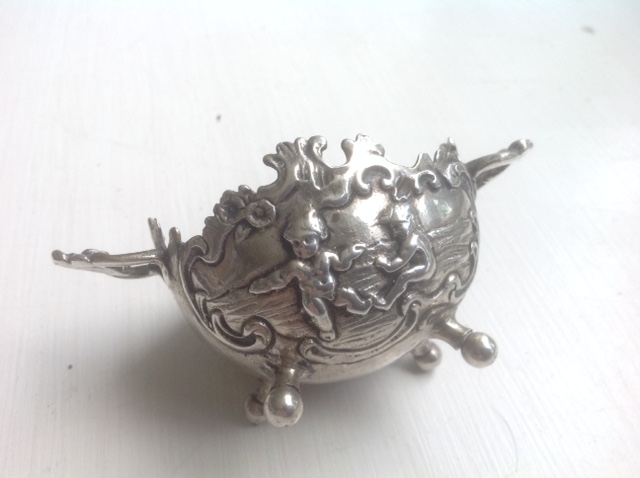 It looks pre-1789 French to me, but others may know better. I can't see a town mark in the database that exactly matches what looks here like a leaf (possibly plus a seed or acorn?) although some look close allowing for rubbing. There are no other maker's or duty marks. I've looked at the Pseudo Hannau marks and although there is at least one crowned N they aren't the same punch as this one with the fields for the crown and N the same width.
Am I barking up the wrong tree thinking French?
Apologies for the iPad images - camera battery dead - but hope I've got the light right to show them just enough.
Many thanks,
Ionicorder