there is an interesting spoon with a X-mark as hallmark and makersmark [ICR] or [IGR]?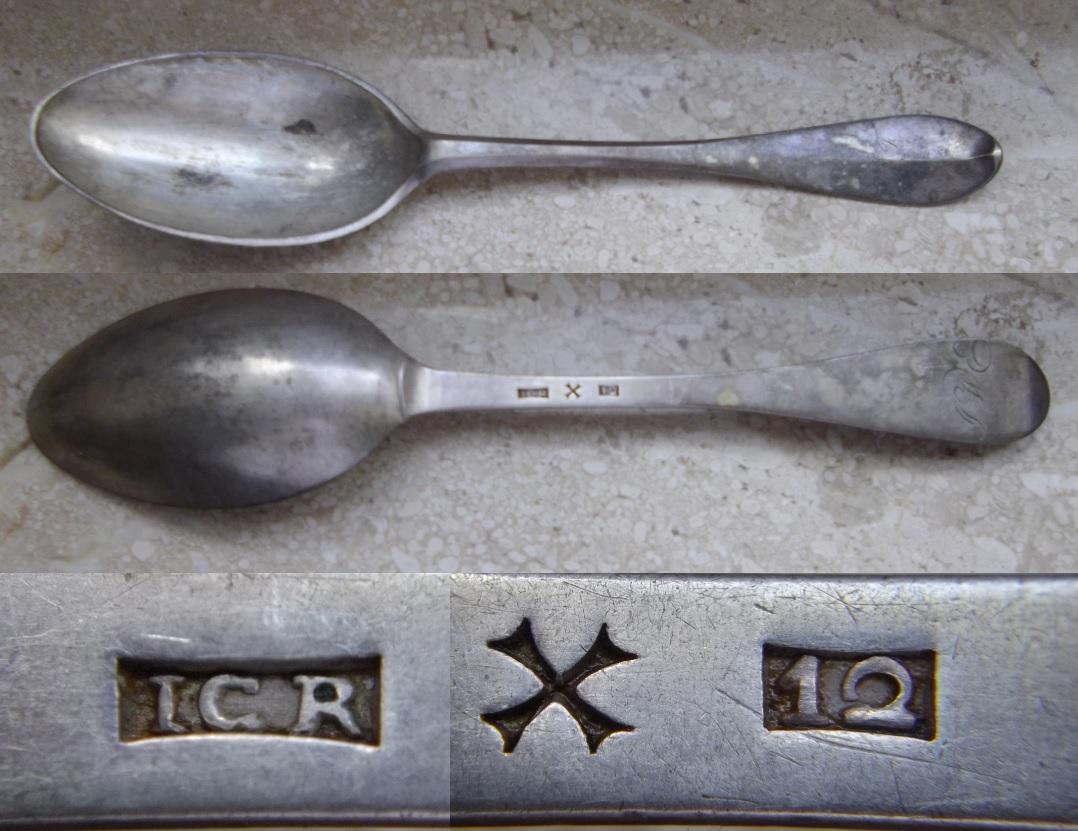 an other spoon with IGR-Mark ans X as hallmark
a spoon from 1795 with IGR-Mark and same 12 -mark like the other spoon
any idea?
Makersmark IGR looks similar to makersmark of Joachim Georg Rahm from Rostock.