Hello
When my father died, I got his cigarette-case.
It is in .800 silver, with a fine guilloché design on the ouside (both sides alike) and a highly polished inside.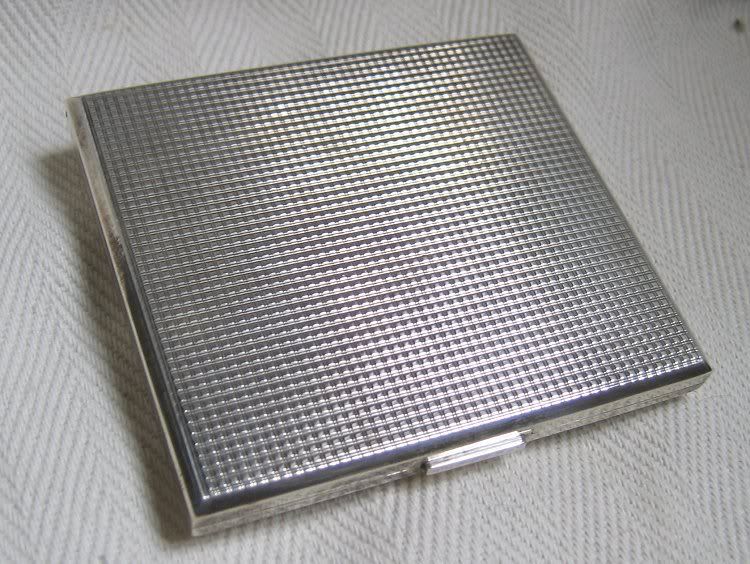 The latch for holding the cigarettes and the upper corner of the lid bear the same mark : a steeringwheel and 800.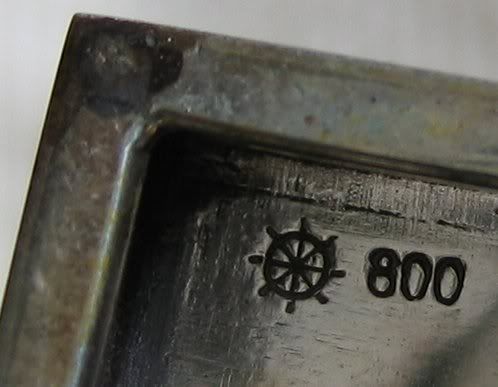 Can anyone please tell me who this maker was? and if he was a good silversmith ?
Thanks in advance
Regards
François