Hi Everyone, I need a little help with this little Jug please. It has all the look of a Hanau period item and it has what I believe is the unattributed Hanau letter L. The other marks are what I originally thought was a half of an Augsberg mark but open to suggestions on that and I cant find anything on the other mark that looks like a flower with 6 petals with a stork and a leaf each side at the bottom...... although it also looks like only a half or part of a mark.
I am not worried if it is a fake as it is a nice little jug and has tested to 800 or slightly higher. Any help would be greatly appreciated please.
Maybe this piece can be added to the unattributed mark L.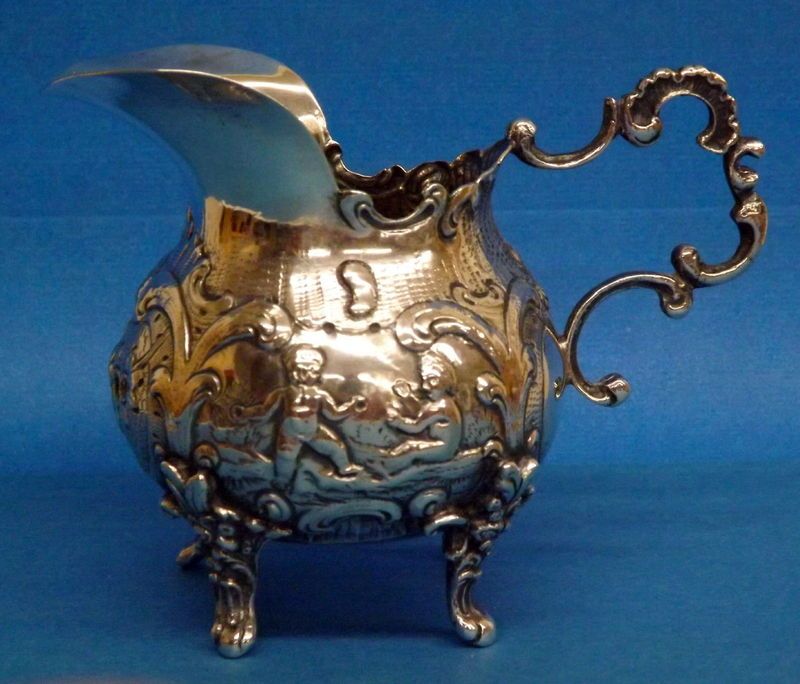 Thankyou Duane