The hallmarks on this ring are very small, but i can identify 9 carat gold stamped at London in 1918.
The ring has a slight "rose" hue (which isn't really evident in the photos), so i think this must be 9 carat rose gold.
What puzzles me is the number 9 in the 9 375 fineness mark. It's lying on its side, not upright. Both numbers are shown inside an "arrow head" type shield. I think this means the item is imported. However, there is no other mark indicating the origin.
Does anyone have any thoughts please?
[url][url=https://postimages.org/]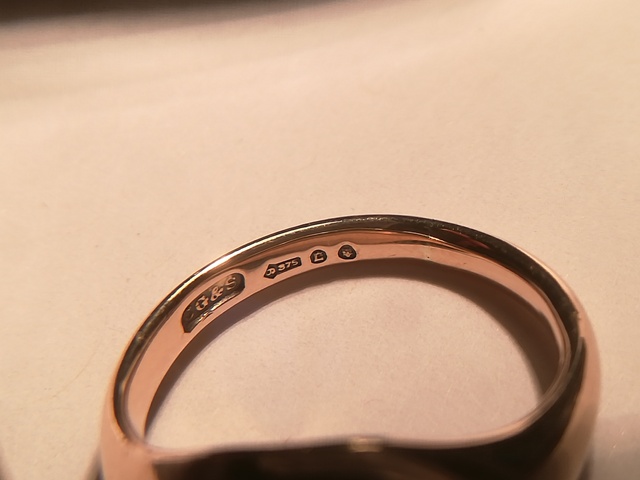 [/url][/url]
[url][url=https://postimages.org/]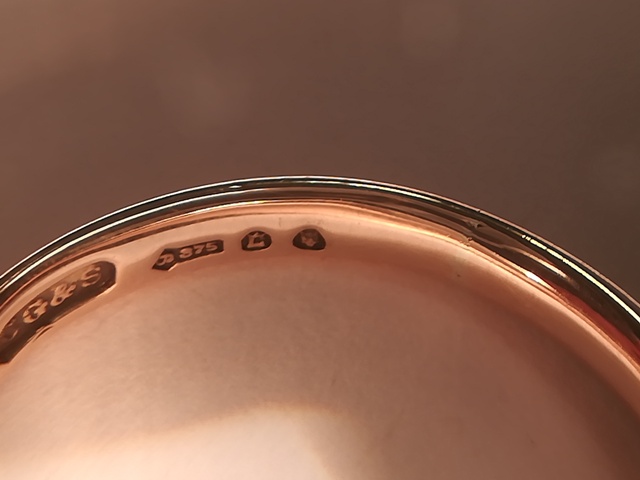 [/url][/url]
[url][url=https://postimages.org/]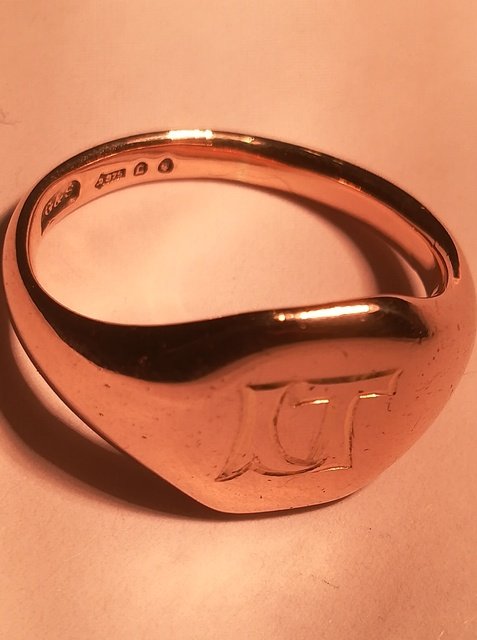 [/url][/url]