I have a Shepard Mfg. Co. Indiana souvenir spoon. It has a typical Shepard Mfg. Co. Souvenir spoon shape and floret detailing but interestingly seem to have the similar bowl and upper handle portion of patented USD21079S Bingham & Walk spoon design who manufactured out of Indiana.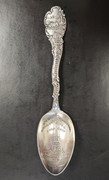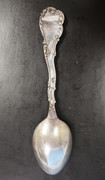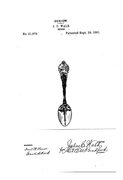 The Journal handbook of Indianapolis: an outline of history By Max Robinson Hyman states the below.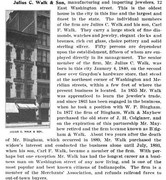 It makes me wonder if his son Carl F. Walk did not renew or sold/gave away the rights to this design in 1893 when Bingham & Walk seems to cease business and Shepard Mfg. Co. seems to start.
Any thoughts or insight?