Hi from Italy! :)
the grandfather of my girlfriend brought home from World War II the spoon in the picture, and we were looking for some information.
From what I understand I don't think it's silver, the factory should be the John Potter in Sheffield.
The S should be Sheffield.
G what year is it?
the numbers? simply a production number I guess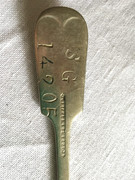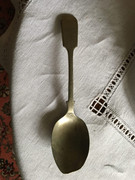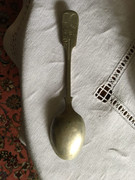 Thank You for looking!
Filippo