Hello, I'm trying to figure out the time peroid of a cross pendant based on the following hallmarks. As best as I can make out, it's a rectangle containing (left-to-right) a β, followed by either a kokoshnik mark or a worker-with-hammer mark (it's difficult to tell), followed by an 875.
I think the 875 definitively places it after 1927 (otherwise we'd see "84"), but the lack of a CCCP star places it either before 1958 (if the head is a worker) or after 1994 (if the head is a kokoshnik). There's also what looks like a maker's mark reading "BOBT", which I haven't been able to find any information about online.
I'd appreciate any help on this --- I'm quite new to analyzing silver hallmarks.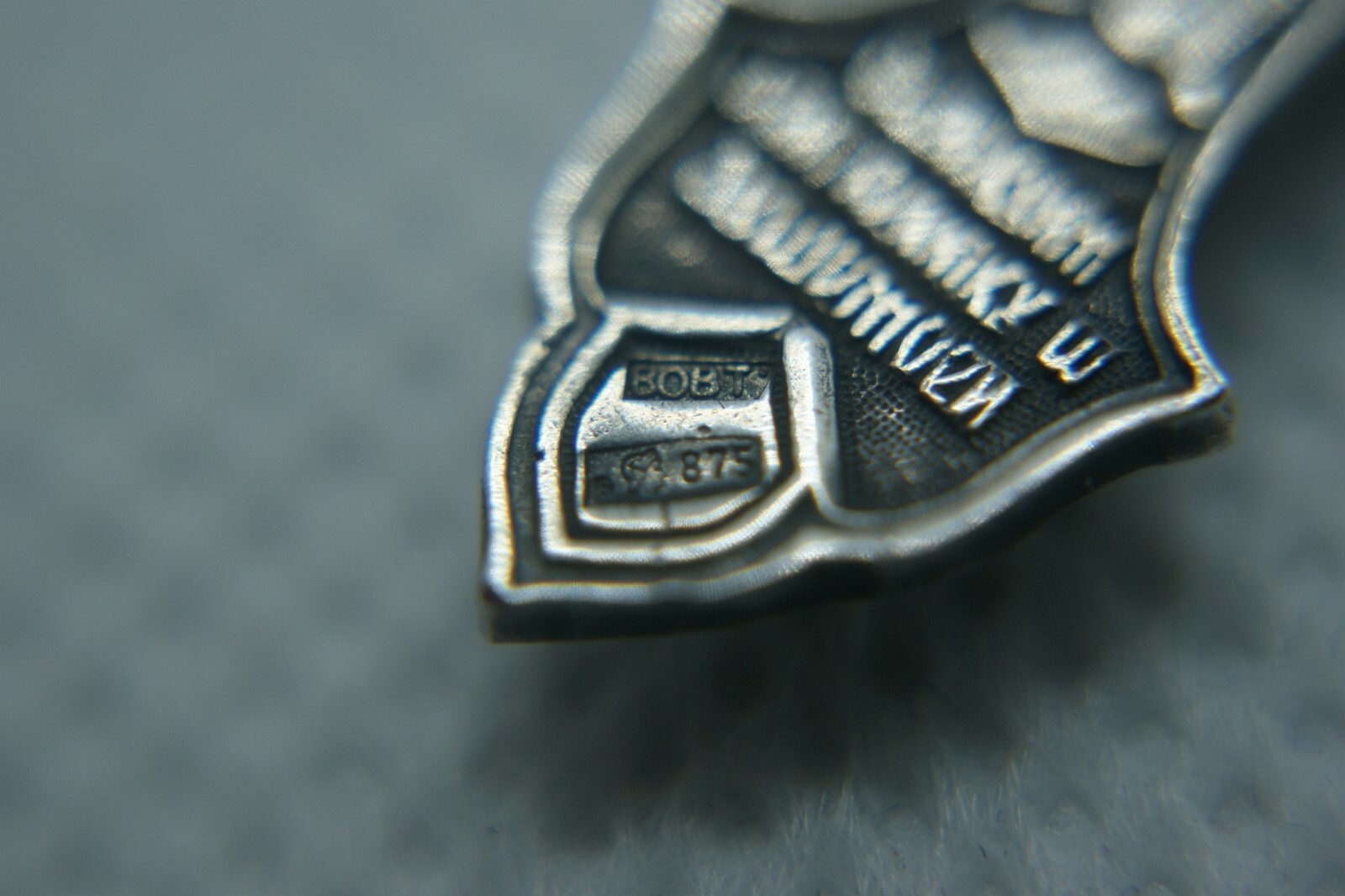 If it helps, here are pictures of the full pendant: