See my photo this is what I have come up with so far.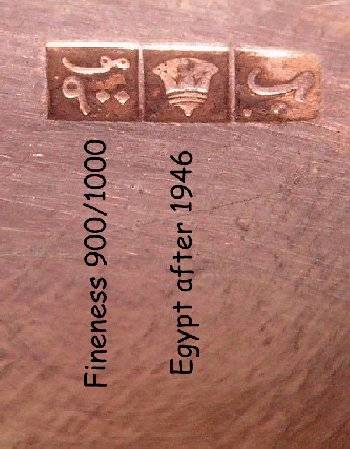 I saw a link to Egyptian years but nothing matched.
Can someone give me a year and where it was made? Is anything on the front readable?
It is a 7" plate.
Here are some other photos. Found it at a yardsale buried in a big box of junk serving platters.