Hello,
I would appreciate very much if you could enlighten me with a vase and an amphora with persian marks.
The vase is aproximately 5 and 3/8" tall and 3 and 1/2" wide. The decoration has mainly two cartouches and two rhomboids.
The artist created three levels with the repousse:
The cartouches that "break" the skin of the vase.
The "skin" of the vase.
A necklace that adorns the neck of the vase and connects with the rhomboids that sits on top of the skin of the vase and reaches to the cartouches "closing" the vase.
The vase not only depicts an idea of the world but it embodies it and I do not know its meaning. The decoration and composition reaches its apex inside the cartouches. The head, neck, tail and different parts of the wing of the birds are treated differently.
The body of the amphora is 3 and 3/4" tall and 2 and 1/2" wide. I do not feel a sense of unity in the object.
I would love also to know the name of different parts of the vase from the decoration standpoint in farsi and the name of the different stroke techniques they use.
Thank you so very much
Vase: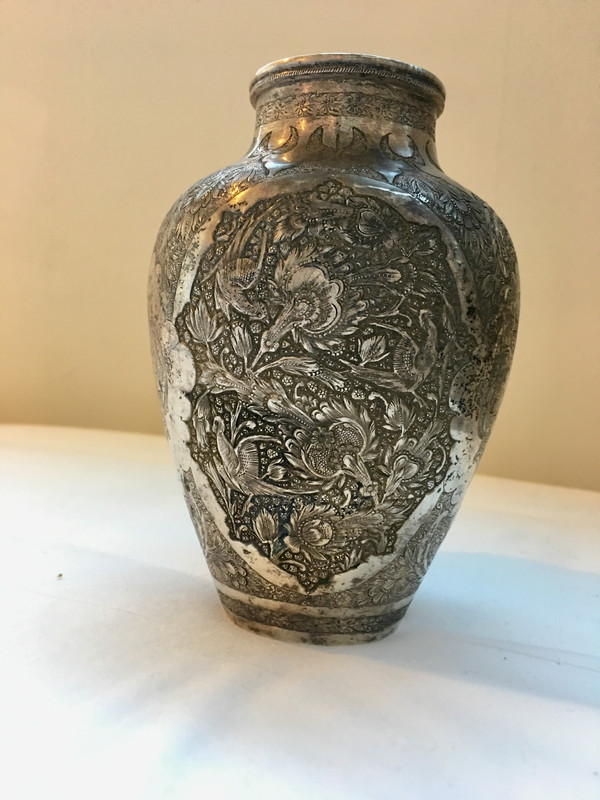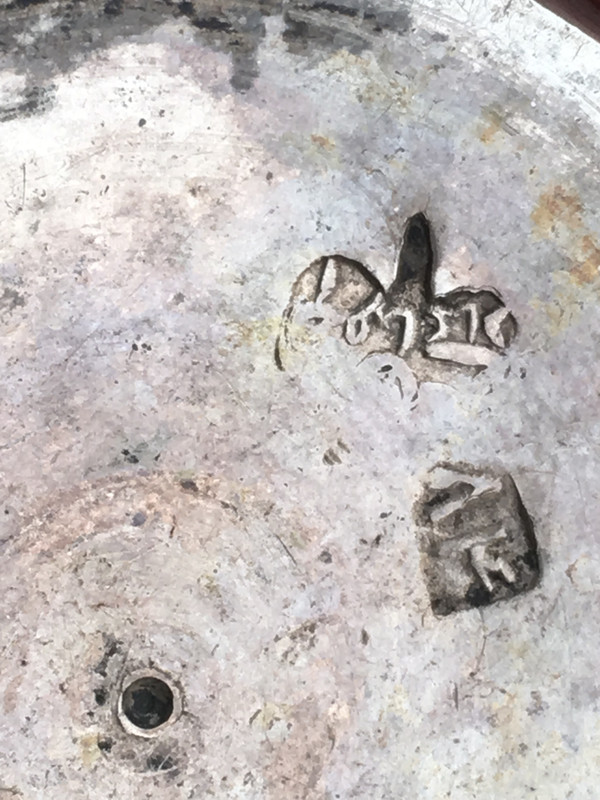 Amphora: