Chester Date Letters on Silver • 1701 - 1925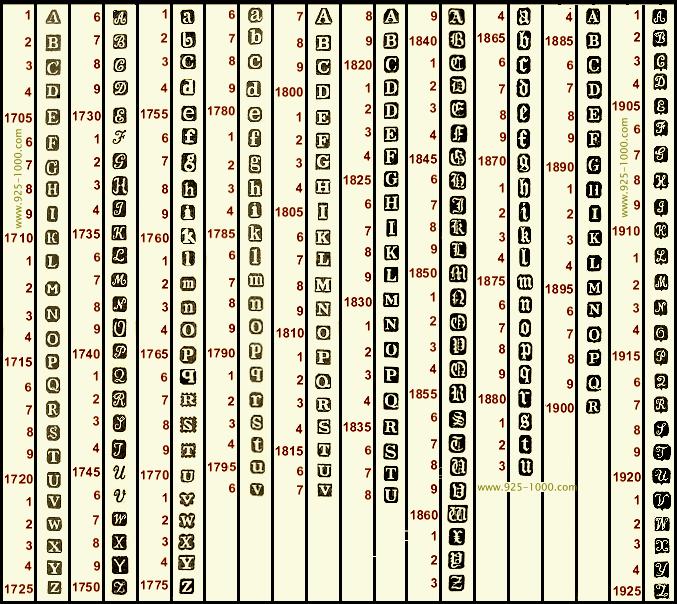 The shape of the shield cartouche around the City Mark and Standard Mark generally
change to match the shield around the Date Letter Mark.
•
•
Chester Import Marks on Foreign Made Silver • 1867 - Present

The "F" was used, 1867 - 1904, in conjunction with a full set of Chester hallmarks.
The second mark was used from 1904 with numeric standard mark, date letter and sponsor's mark.