Hi All,I have had this small glass vase with silver overlay for quite some time and have not been able to identify the hallmarks,makers mark or the glass maker.
As this is a silver forum I am asking for help on the silver marks as this may help in my future search for the glass maker.
The vase is small 7cm in height and the silver marks are miniscule.
I have photographed them as best as I can and was wondering if you think the marks resemble Sheffield and Brittania marks ?
I could be way off but I have been comparing silver marks from as many sources as possible and this one has me stumped.
I have also added an image of the signature on the bottom of the vase as it appears there may be a 1958 date which may help with dating the silver marks.
There are no other marks other than those pictured.
Thanks in advance for any assistance.
Ken.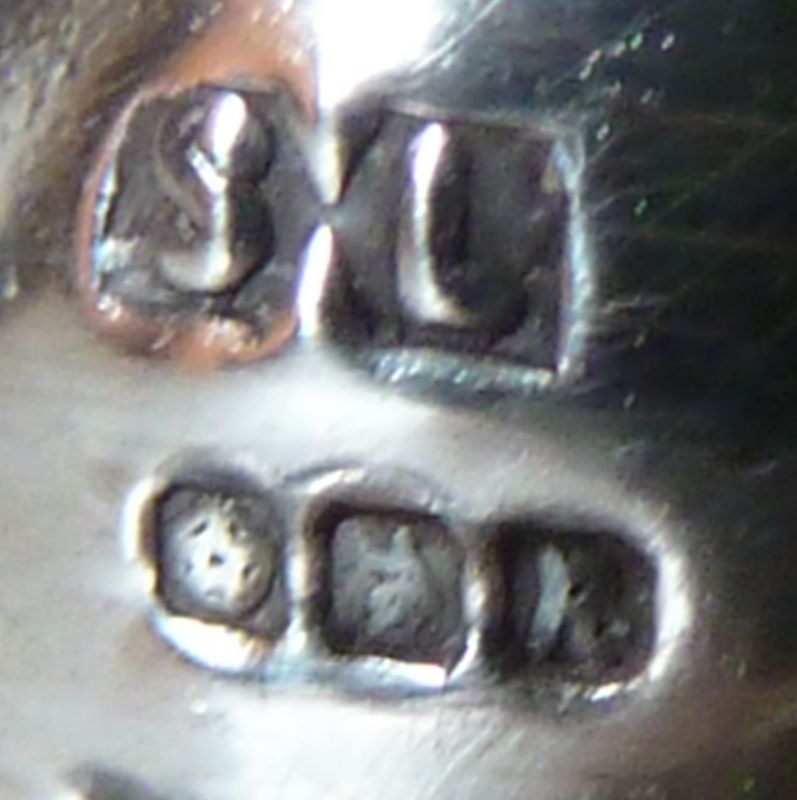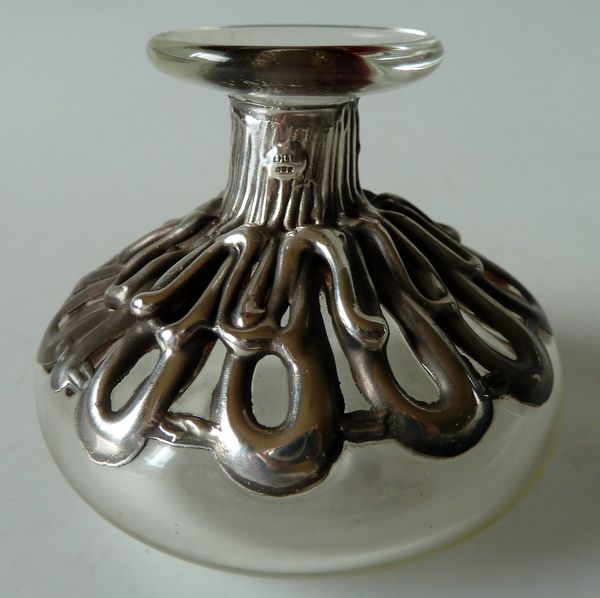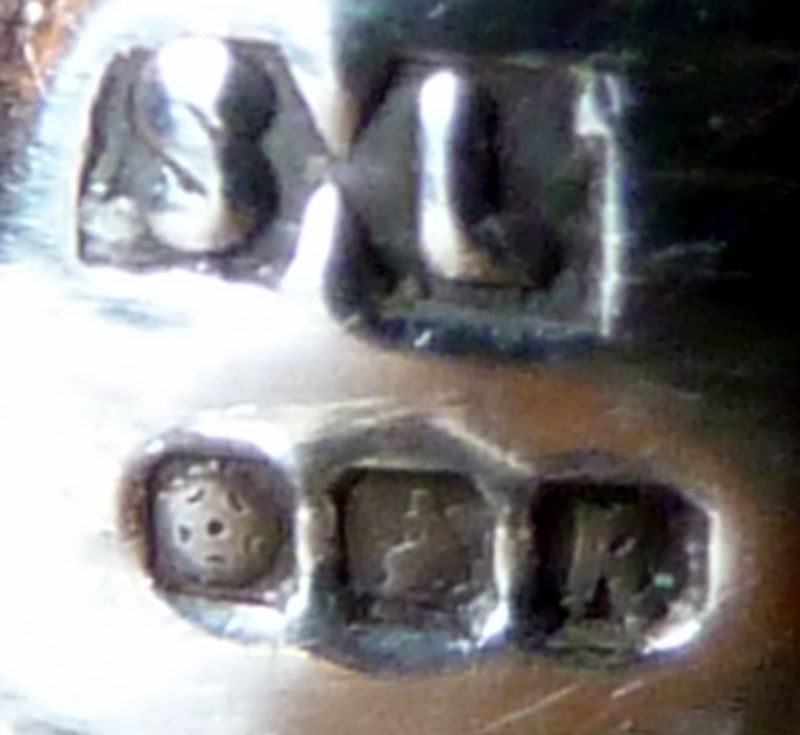 (admin photo edit)