Hi.
Somebody has some information about a silversmith from Poznań/Posen Jan Radecki?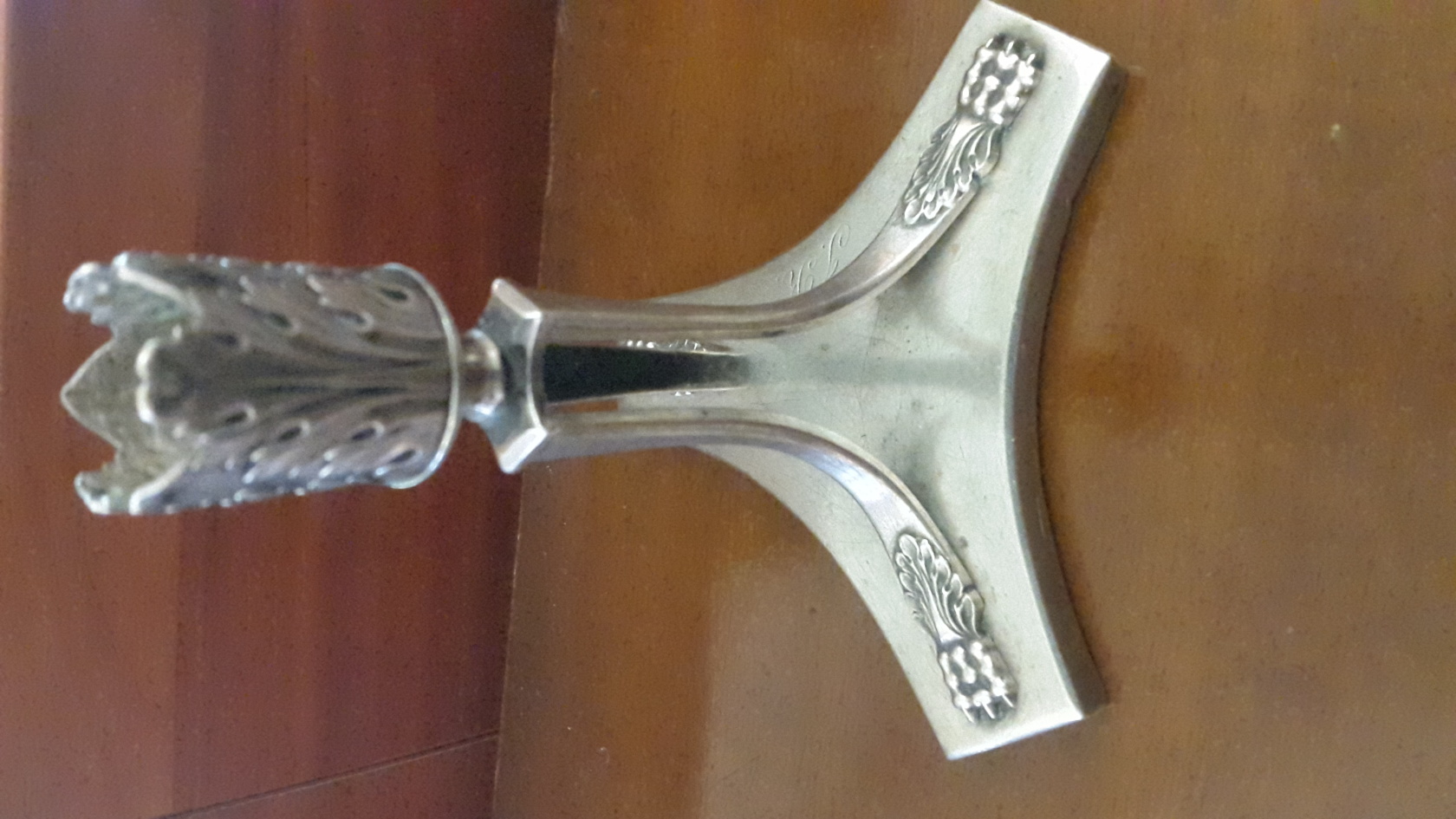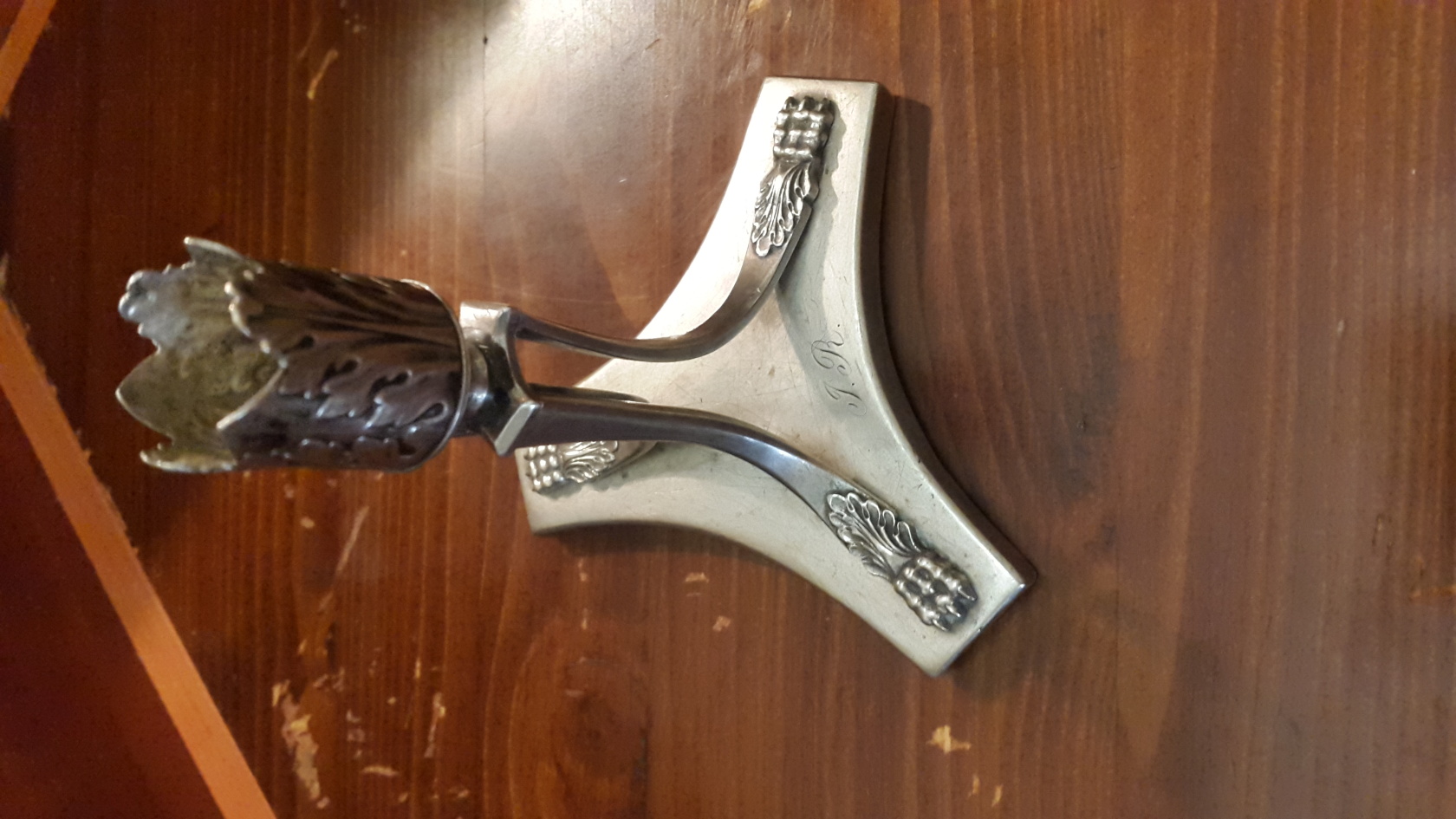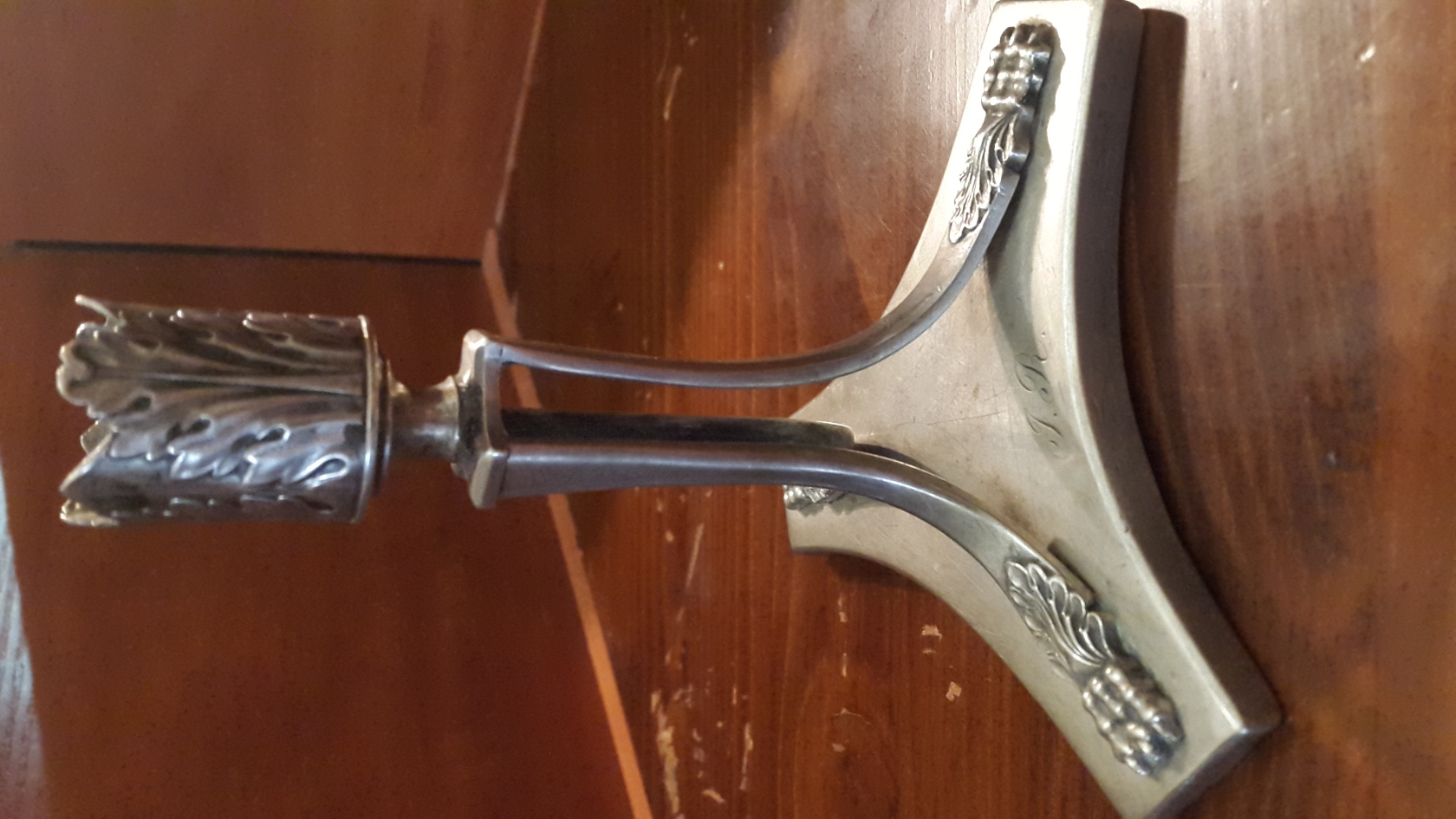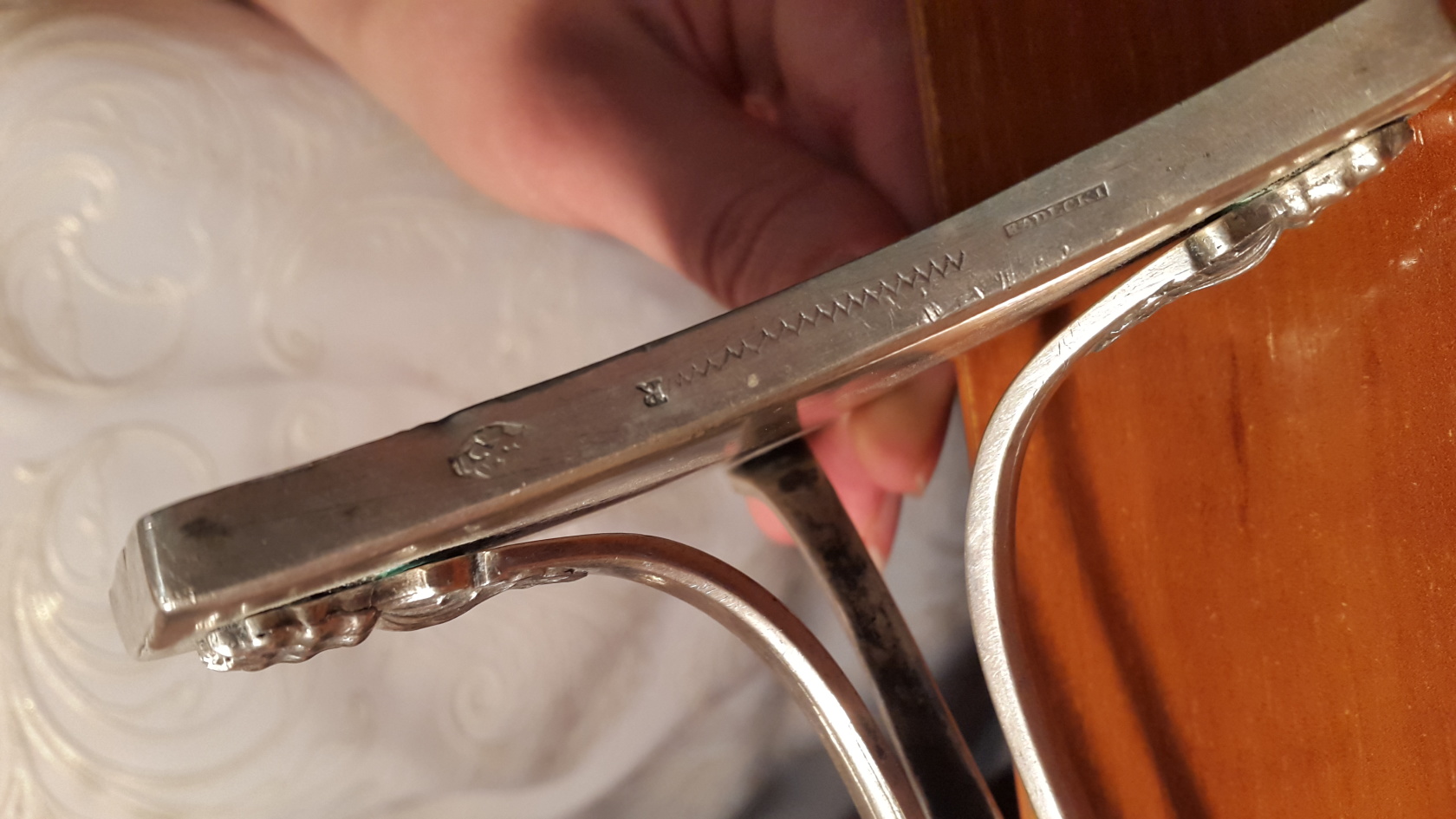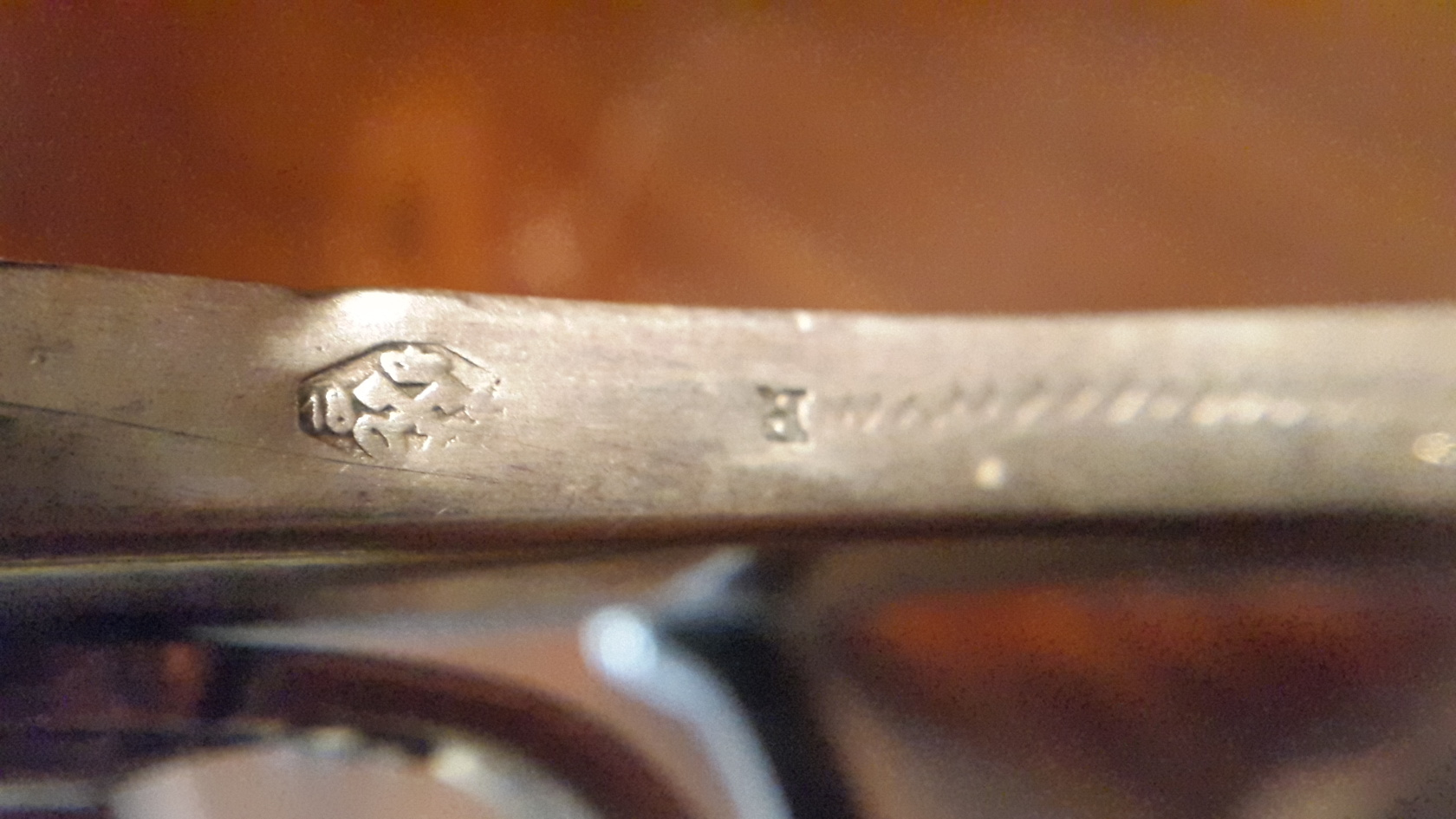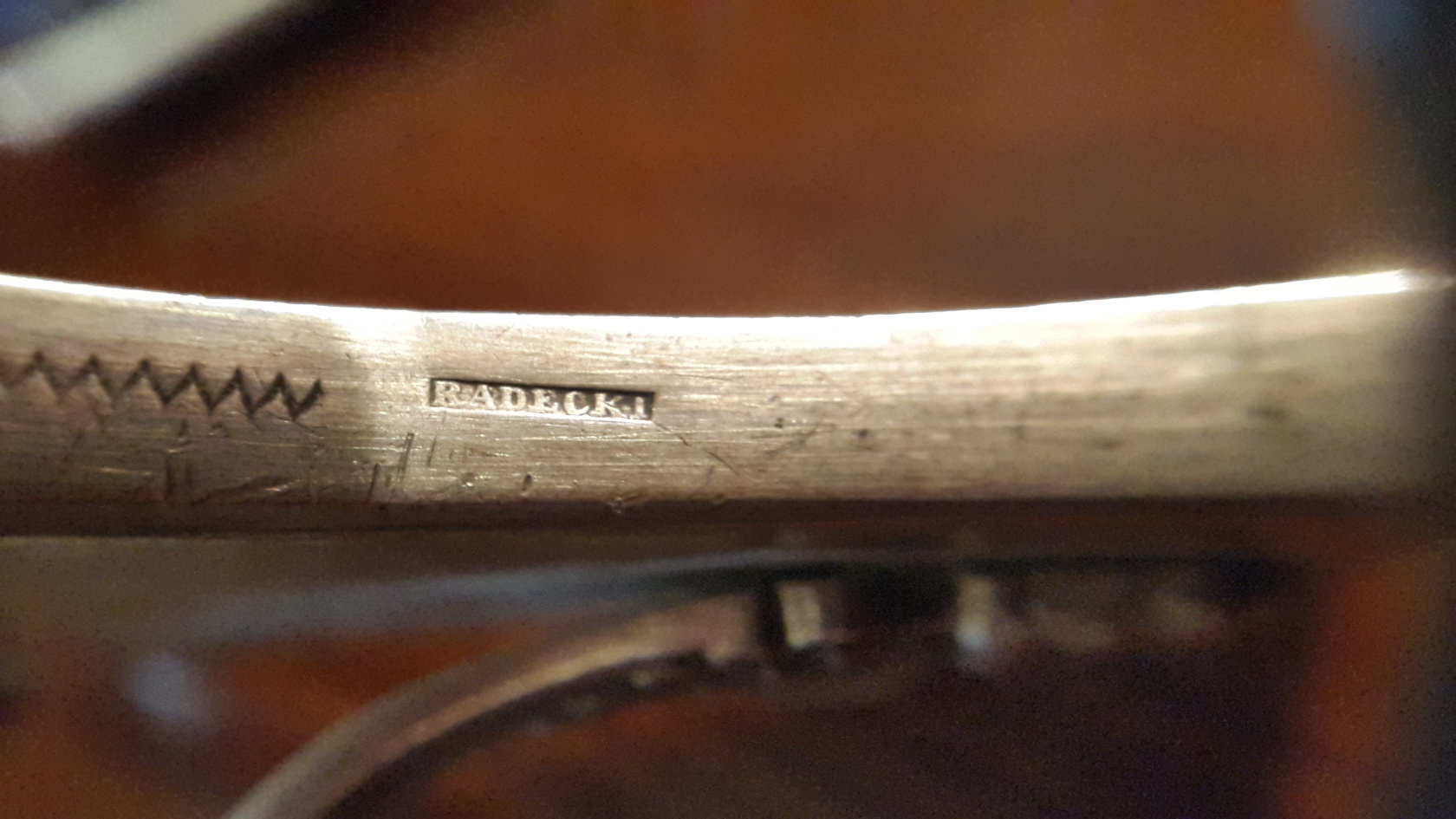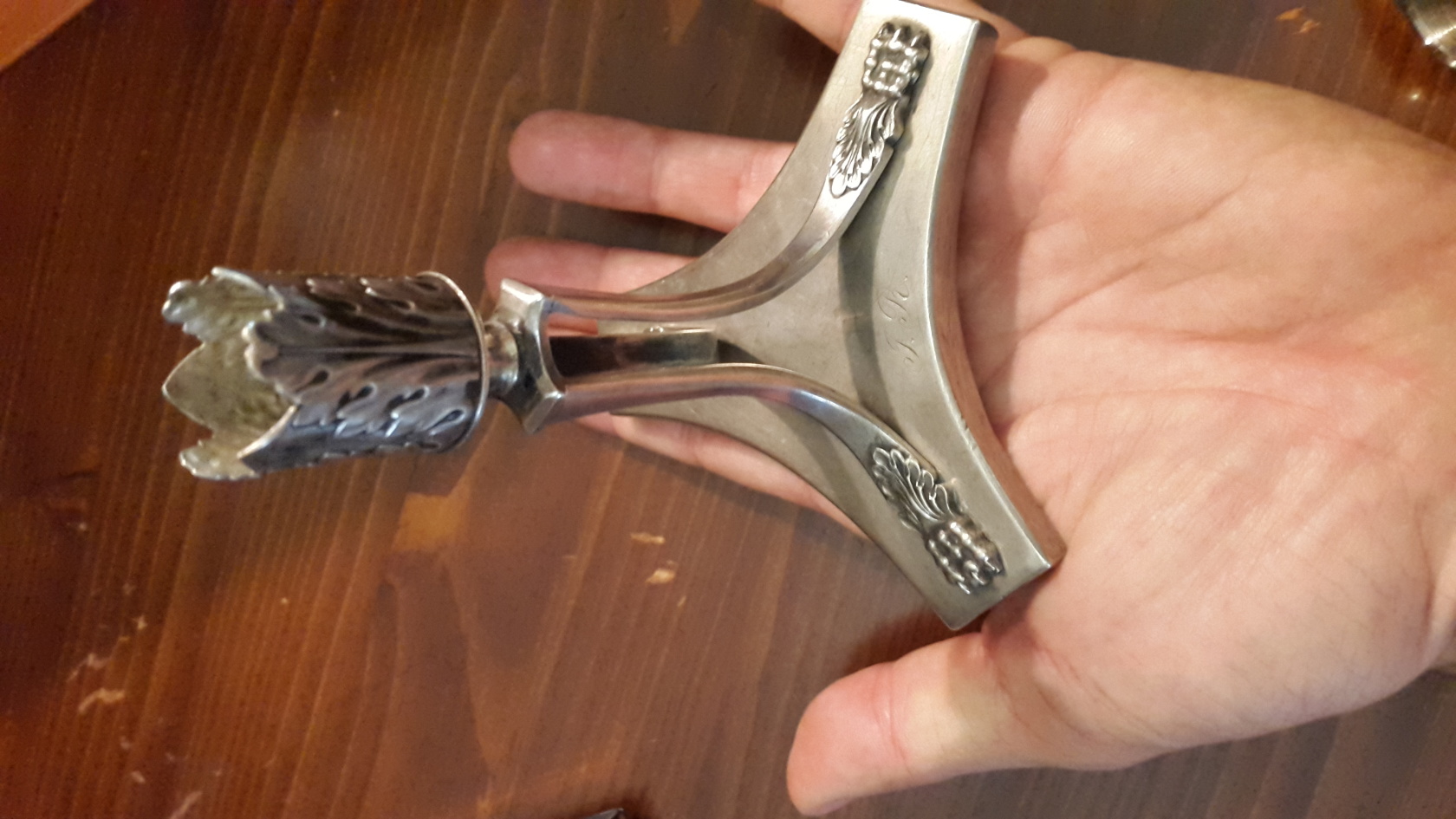 ---
Hi,
Jan Radecki was mentioned in Posen 1815-1837.
Alderman letter (Ältermannbuchstabe) 'and Tremolierstich.

The style is early Biedermeier. that evolved from Empire
Regards
---
Take care;the leaf decorated capital (top part of the candlestick which holds the candle in place) was possibly taken from another candlestick.
How is it fixed to the column ?
---
Hi
Thanks.
At the moment I do not have a candlestick in front of me but it seems to me that the elements are consistent.
Regards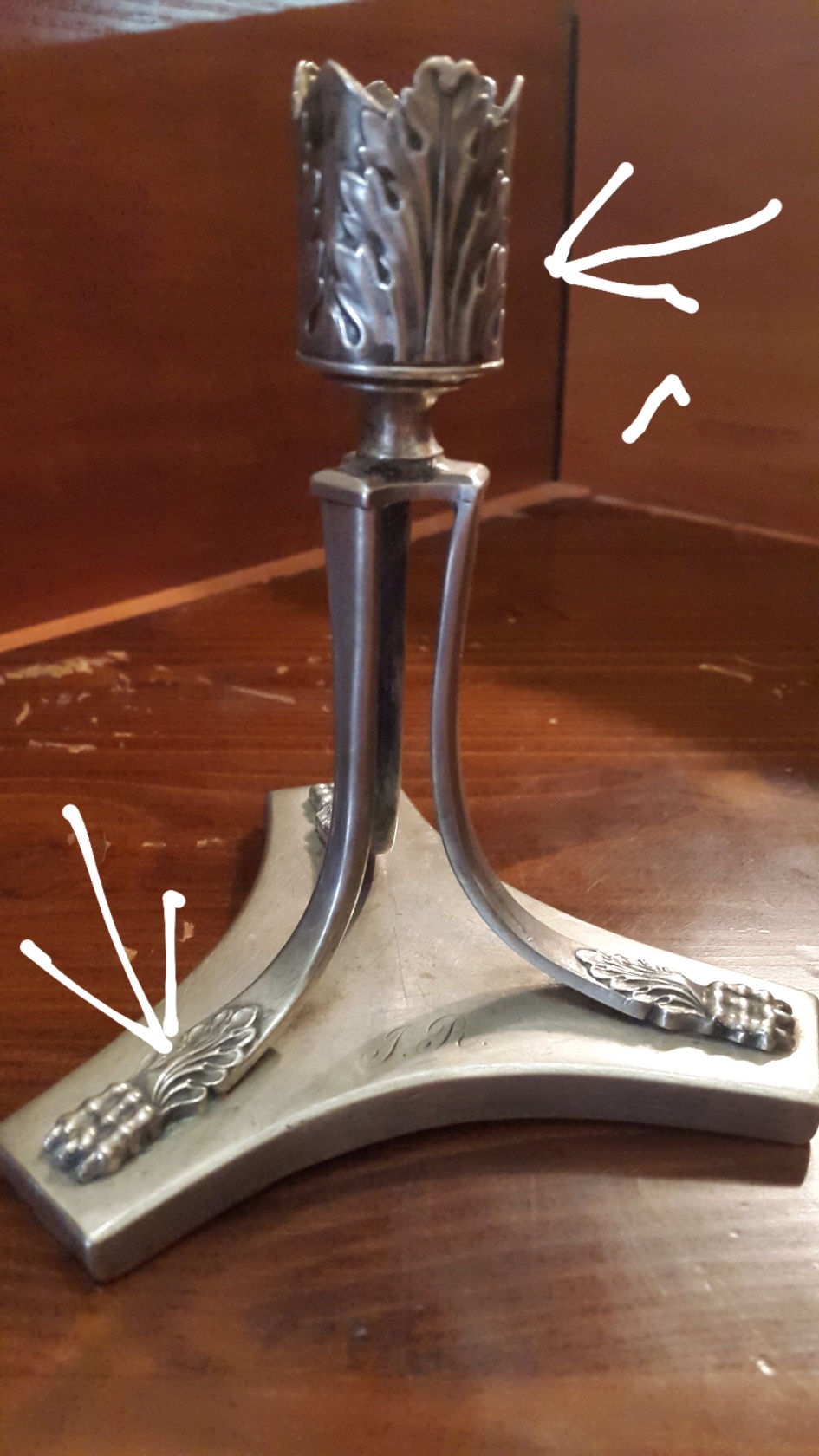 ---
Yes, the same leaves on socket and legs.
Unusual construction of the socket,though.I mean, being without the bobeche (wax protector).Additional candle socket is often detachable and possibly missing here. Inserting candle directly into this socket does not seem practical.
---
---
Hi AG2012
You think that in this form of socket on the candles there was an additional socket?
Regards
---
Yes,there was another socket. If you insert a candle into the leaves and light the candle the wax will drip uncontrolled over the whole candlestick.
There are silver sockets to match the opening,if not found, there are antique glass bobeches - candle wax catchers.
---
---
Who is online
Users browsing this forum: No registered users and 3 guests