I am curious if this is the mark of John Warner of Cork? :::
---
Hi Aguest,

It looks likely. Some larger close-ups and an image of the whole spoon may help.

Trev.
---
ok let us go then
---
:::Extreme Close Up:::
There are more provincial spoons, and I am not sure which sub-forum is appropriate. They could be Scottish Provincial or More Cork.
---
Yes, looks like one of John Warner's marks. Here is a similar one from a marrow spoon made by him.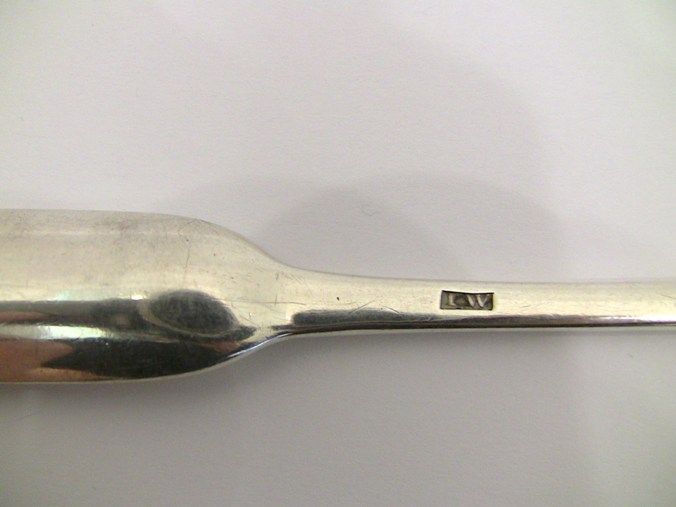 ---
---
Return to "British Hallmarks - Single Image"
Who is online
Users browsing this forum: No registered users and 2 guests