Help please identify the mark of this cup?
Sweden...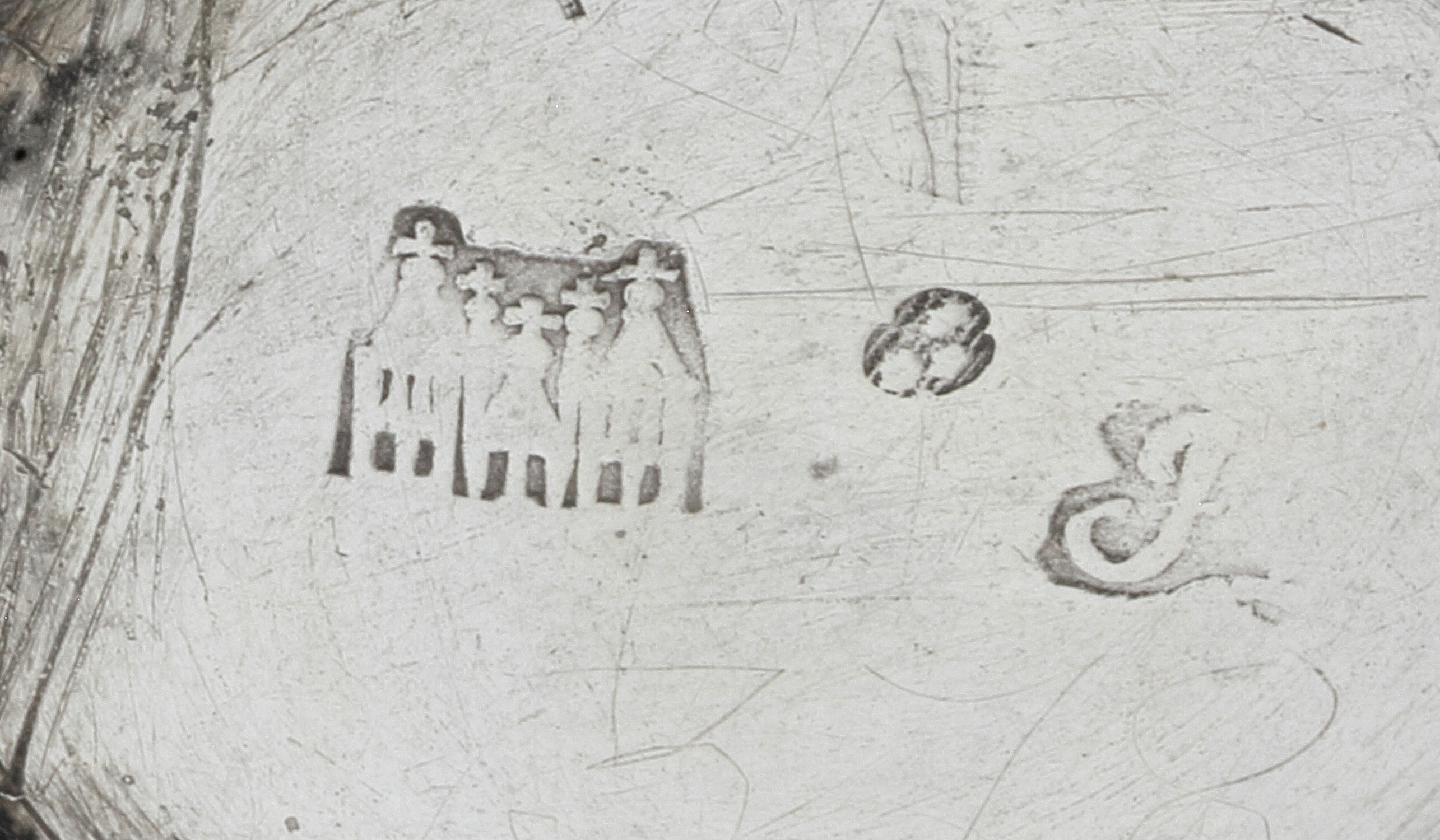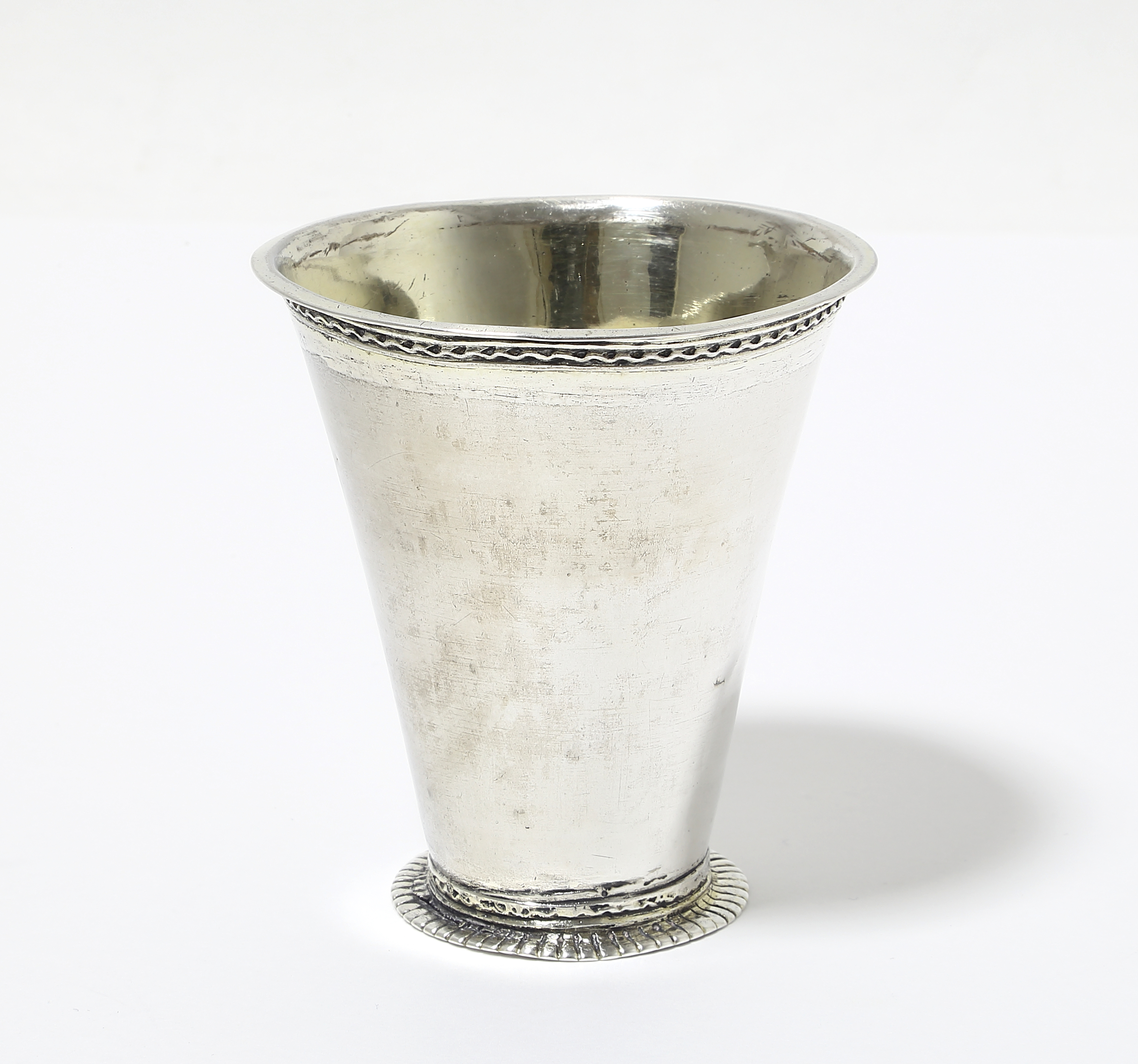 ---
contributor
Posts: 199
Joined: Sun Mar 22, 2015 3:28 am
Location: Australia
Hi Denis,

What I know about Swedish silver will fit on the back of a postage stamp but a little research has provided the following:

The town assay mark of Skara confirming your reading of the three crown ( sometimes referred to as the cats paw) official mark of Sweden.

The makers mark is interesting as it is quite unique and although worn, is still in my opinion recognisable as belonging to Johan Lund. This is the interesting part as eveything I have found indicates that Johan Lund worked in Stochholm (1696 to 1720) and not in Skara. The plot does however thicken as a Jons Lund worked later in Skara (1746 - 1771) and so wonder if they are members of the same family and a reason why there could be this cross over?

I have found an identical beaker to yours for sale on a commercial site, clearly marked for Stochholm , same makers mark of Johan Lund and dated 1710 which all fits with yours...just the cities are different. Google "Johan Lund beaker 1710"
And you will find it.


Cheers,
Steve
---
The maker is Jöns Lund 1746-1761(1771). He was born i Jönköping where he was apprentice and journeyman. He became master in Jönköping 10.12.1744 and wanted to work there, but it was suggested that he should move to Skara, where he was registered as master 25.7.1746. After his death in 1761, his widow continued the business till 1771.

There are two Johan Lund masters in Stockholm.
Johan Lund 1760-? His mark is unknown
and
Johan Lund 1696-1720(1728). This is the person Steve refers to (The beaker 1710).
However, there are no known connections to Jöns Lund in Jönköping/Skara. He is a totally different person.
---
Dear friends, thank you for your help!

With best regards, Denis.
---
---
Return to "Scandinavian Silver"
Who is online
Users browsing this forum: No registered users and 3 guests